Chessington World of Adventures - Standard One Day Entry (Peak)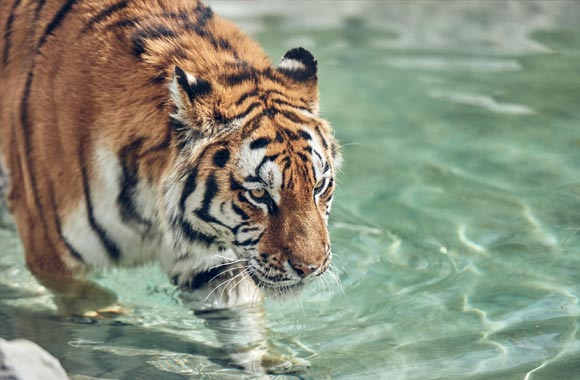 The Attraction
Answer the call of the wild at Chessington World of Adventures Resort.

Gasp, giggle, shriek and scream as you see and do things you've never seen or done before.

Feel your heart pound as you journey on your first wild ride, stare wide-eyed encountering endangered animals and brave a drop to release a cursed crocodile on a NEW jaw dropping adventure in 2021? NEW ride Crop Drop, set to open in spring at Chessington, will plunge brave explorers 25m into the giant jaws of a crocodile, Sobek, the ancient Egyptian Crocodile God and protector of the Nile, who has been possessed by evil spirits, transforming him into a cruel deity.

With the once fertile Nile laying stagnant, riders must take part in a ceremony to banish the evil spirits from Sobek, plunging into the crocodile's soul and releasing the water's back into the Nile.

Will you brave the drop and release the curse?

Opening Dates
The park is open from 10am and closing times vary
Off Peak: 15th March18th - 22nd March, 25th March - 1st April, 19th - 23rd April, 26th - 30th April, 4th - 7th May, 10th - 14th May, 17th - 21st May, 24th - 27th May, 8th - 10th June, 14th - 17th June, 21st - 24th June, 28th June - 1st July, 6th - 10th September, 13th - 17th September, 20th - 24th September, 27th September - 22nd October, 1st November, 5th - 8th November, 12th - 15th November, 19th - 21st November.