The Curious Incident of the Dog in the Night-Time Tickets and Hotel
Select:
1. Show >
2. Dates >
3. Hotel >
4. Rooms >
5. Seats >
6. Book
Prices include tickets plus hotel
Tickets + hotel fr £63 / person
Tickets + hotel fr £63 £56 / person
Your Hotel Direct credit:
Theatre details
Troubadour Wembley Park Theatre
Troubadour Wembley Park Theatre
Fulton Road, Wembley
London
HA9 8TS
Directions:
-
Performances
| | Matinee | Evening |
| --- | --- | --- |
| Tuesday | 2.00pm | |
| Wednesday | | 7.00pm |
| Thursday | 2.00pm | 7.00pm |
| Friday | | 7.30pm |
| Saturday | 2.30pm | 7.30pm |
| Sunday | 2.30pm | |
Show notes
Running time: 2 hours 30 minutes
Booking from: 20 Nov 2021
Booking until: 09 Jan 2022
Why book with us?
No Booking fees. No Card fees
Buy tickets + hotel together to save more
Choose seat numbers & rooms before you book
We're in the UK!
No1 rated theatre site
Photographs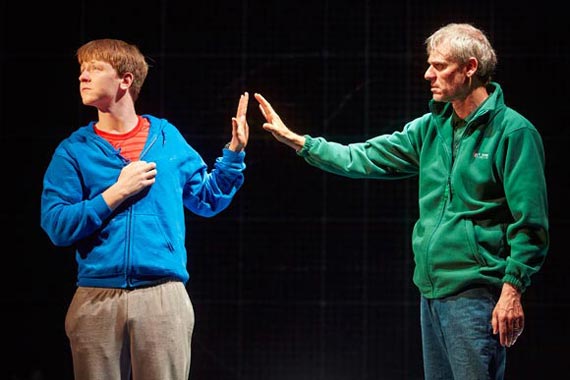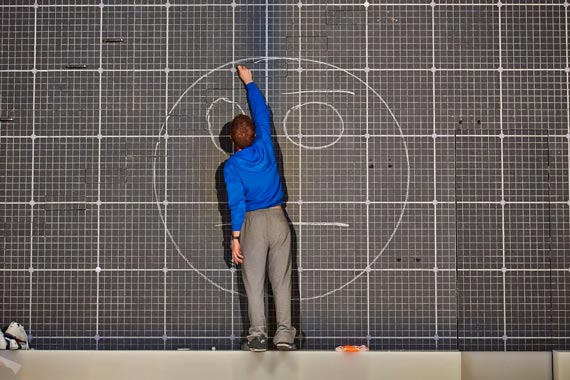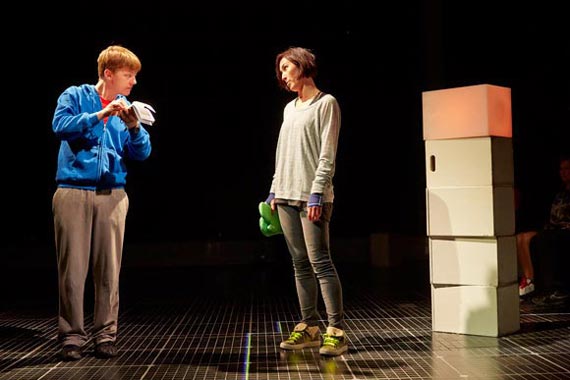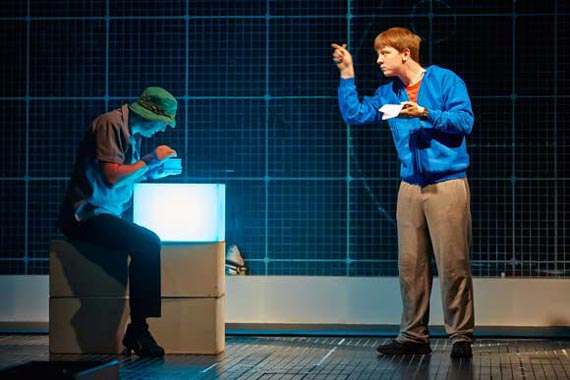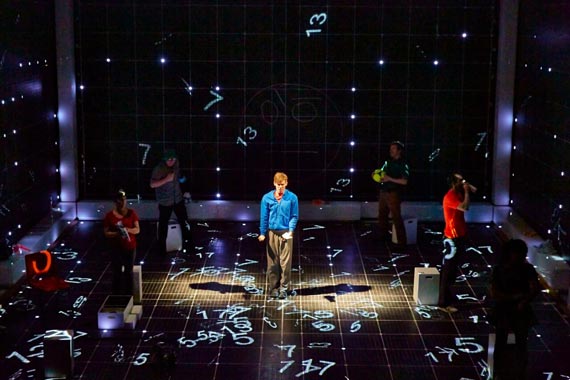 The Show
Based on Mark Haddon's award winning novel, The Curious Incident of the Dog in the Night Time is a magical and moving production. It depicts the story of Christopher a self-described "mathematician with some behavioural difficulties" who discovers Mrs Shears' dead dog. The dog has been speared with a garden fork. This turn of events takes place at seven minutes past midnight and Christopher is quick to come under suspicion. Christopher sets out to solve the mystery of who murdered Wellington and conducts his investigation by recording each fact in the murder mystery novel which he is writing. Christopher is a young boy with an extraordinary brain but is limited by his fears and difficulty interpreting everyday life. He has never ventured alone beyond the end of the road, he detests being touched and he distrusts strangers. But now his detective work, forbidden by his father, takes him on a frightening journey that turns his whole world upside down.

History
Prepare to see the world through a different set of eyes as you follow Christopher in his attempts to overcome different obstacles in a bid to solve the mystery of who killed Wellington. His journey will captivate both your heart and mind as shocking secrets and discoveries are uncovered along the way. The production is based on the award winning novel written by Mark Haddon and is brought to life in the stage adaptation by Simon Stephens and director Marianne Elliott. The show premiered at the Royal National Theatre in London on the 2nd August 2012 and has been broadcast to cinemas worldwide. Since 2014 the production has been held at the Gielgud Theatre in London's West End.The show premiered in Broadway at the Ethel Barrymore Theatre on the 5th October 2014. This show has even been adapted and translated into Spanish, being performed at the Teatro de los Insurgentes�in�Mexico City�in June 2014.

Why book London Theatre breaks
Hotel Direct makes life easy with theatre break packages which encompass a large selection of popular West End shows and conveniently located hotels. Our London theatre breaks will ensure everything is organised for your trip away, even including pre-theatre dinner options. With savings of up to 75%, book your break today.

Awards and what the critics say
This imaginative and original stage adaptation of 'The Curious Incident of the Dog in the Night-Time' has wowed both audiences and critics. The West End production alone picked up seven Laurence Olivier Awards in 2013 including Best New Play, Best Director, Best Actor, and Best Actress in a Supporting Role, Best Sound Design, Best Lighting Design and Best Set design. This matched Matilda the Musicals record win in 2012. The Broadway production has also been an astounding success achieving five Tony Awards, six Drama Desk Awards, a Drama League Award and five Outer Critics Circle Awards.'Magical and moving'- Daily Mail
'Astonishing and unmissable'- Sunday Express
'An ingenious adaptation'- Evening Standard


Interesting Facts
The idea for�The Curious Incident of the Dog in the Night-time�came from an image of a dead poodle with a gardening tool sticking out of it�that randomly popped into Mark Haddon's mind. He found it darkly humorous, so he began writing a story about it.

The Curious Incident of the Dog in the Night-Time audience reviews
"Amazing show, very powerful, humorous with a clever set and choreography"
12/4/2019
"Very convincing performance. Excellent thought provoking show."
7/5/2017
"Having enjoyed the book I was not sure how well it would work on stage. It was brilliant. The set, especially the walls were fabulous and the simplicity of the props combined with excellent acting from all the cast combined to make this a very thought provoking yet funny show,"
"Brilliant use of lighting and sound"
5/11/2016
"Very enjoyable and close to the novel. The use of sound and lighting to portray Christopher `a experience was very engaging."
"Great story well presented one of the best shows we have seen"
28/7/2016
"Exceptional"
3/7/2016
"We were enthralled throughout. Amazing use of stage too."
"very educational"
21/6/2016
31/5/2016
"Very good show done very well. Definitely a matter of taste though, as my husband was not a great fan."
"Amazing!"
30/5/2016
"Amazing show, fantastic performance by a superb ensemble cast. Technically brilliant and included some breathtaking physical theatre. Can you tell I enjoyed it?"
Dear . Fantastic news! You have a credit of to spend against your next hotel booking. Hotel Direct has awarded this money back to you in thanks for your regular custom. We hope that you have an opportunity to enjoy this personal money-off offer very soon. T&Cs apply.