The Exorcist Tickets and Hotel
Select:
1. Show >
2. Dates >
3. Hotel >
4. Rooms >
5. Seats >
6. Book
Prices include tickets plus hotel
Tickets + hotel fr £70 / person
Tickets + hotel fr £70 £63 / person
Your Hotel Direct credit:
Why book with us?
No Booking fees. No Card fees
Buy tickets + hotel together to save more
Choose seat numbers & rooms before you book
Tel: 0800 633 8000
Mob: 01872 261100
We're in the UK!
No1 rated theatre site
Theatre details
Phoenix Theatre
Phoenix Theatre
Charing Cross Road
London
WC2H 0JP
Directions:
5 min walk from Leicester Square Tube Station. Continue along Charing Cross Road for 300metres and theatre will be on the right.
Tube:
Tottenham Court Road station is 2 minute walk (216 metres)
Performances
| | Matinee | Evening |
| --- | --- | --- |
| Monday | | 8.00pm |
| Tuesday | | 8.00pm |
| Wednesday | | 8.00pm |
| Thursday | | 8.00pm |
| Friday | | 6.00pm |
| Saturday | 4.00pm | 8.00pm |
Show notes
Booking from: 09 Mar 2018
Booking until: 10 Mar 2018
Age restrictions: Recommended for over 18's only.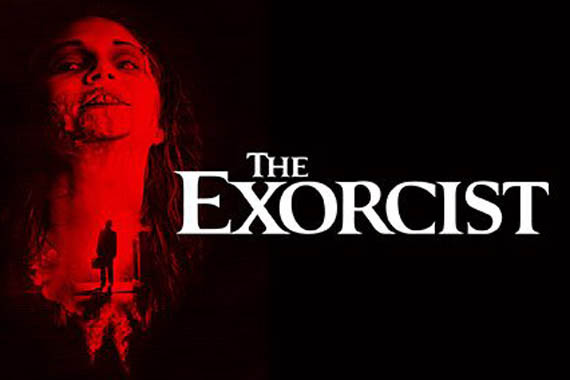 The ShowComing to scare us all this Halloween, The Exorcist will be taking to the stage in October. Opening at the Phoenix Theatre, 45 years after William Peter Blatty's original novel was published; The Exorcist is set to have audiences cowering in their seats. Based on a true story, the show depicts the tale of a small girl who was possessed by demons. So severe was the impact of the procession the child was reduced to an animalistic state. Not knowing where else to turn the girl's mother sought help from the church and Father Damien stepped forward to take on the task to save her. The West End show of course takes influence from the cult film adaptation that was nominated for ten Academy Award nominations. The film won Best Adapted Screenplay and Best Sound Mixing and went on to be one of the highest-grossing films in history. The West End production is directed by Stephen Mathias and designed by Olivier Award winner Anna Fleischle. Playing a strictly limited run, from October 2017 to March 2018, book your tickets now to avoid disappointment.

History of The Exorcist
The original novel by William Peter Blatty was published in 1971 and was inspired by the 1949 exorcism of Roland Doe. The 14 year old was supposedly the victim of a demonic possession and the events surrounding this were documented by Raymond Bishop a local priest. In 1973 the novel was turned into a film which grossed over $441 million worldwide. The film is considered to be a cult classic and is widely regarded as one of the best horror films in history.

Why book London theatre breaks to see The Exorcist?
With your theatre tickets and hotel booking made in one reservation, it is possible to save up to 75%. Our London theatre breaks will ensure everything is organised for your trip away, even including pre-theatre dinner options. Choose one of our great packages and prepare yourself for the fright of your life.

Awards and what the Critics say
"Compelling, disturbing, unnerving and a good piece of theatre which you won't forget in a hurry." - Birmingham Mail


The Exorcist audience reviews
"Scarily brilliant"
25/2/2018
"I had doubts that the classic film could transition to the stage ! I was so impressed how well they did this. The Phoenix theatre is not the biggest theatre but suits the show thourghly. I can not speak highly enough regarding the show and my only criticism is the food and drinks prices at the theatre."
"Exciting,Ecellent, Exorcist"
11/2/2018
"if you have seen the film the show is every bit as good if you have not seen the film be prepared for a few shocks"
"The exorcist"
13/1/2018
"Absolutely brilliant totally enjoyed jumping out of my skin"
"Must see!"
25/10/2017
"Got to see this during the preview week and I wasn`t disappointed. The actors were brilliant and the show was as jumpy as expected. Complete must see!"
Dear . Fantastic news! You have a credit of to spend against your next hotel booking. Hotel Direct has awarded this money back to you in thanks for your regular custom. We hope that you have an opportunity to enjoy this personal money-off offer very soon. T&Cs apply.