South Bank
London
SE1 9PX', thumb: '//www.hoteldirect.co.uk/img/london-theatre-thumb-large.jpg', distance:'Distance to tube:5 minute walk (430 m)', lat: '51.50736', lng: '-0.114262' } ]; var tube = [ { name: 'Waterloo', description: '5 minute walk (430 metres) from Olivier Theatre, National', lat: '51.50350025991144', lng: '-0.11392951011657715' } ]; function initialize() { TheatreBreaks.initializeMap({ lat: '51.50736', lng: '-0.114262', zoom: 13, show: show, tube: tube }); } function loadMapScript() { var script = document.createElement('script'); script.type = 'text/javascript'; script.src = 'https://maps.googleapis.com/maps/api/js?v=3.exp' + '&key=AIzaSyDdiSE1qIzqFvwI-W18TrMewsYqaefd4DI&signed_in=true&callback=initialize'; document.body.appendChild(script); } var revtotal = 0, hotelcookie; if (revtotal === 0) { hotelcookie = [ "The Witches", "//www.hoteldirect.co.uk/img/london-theatre-thumb-large.jpg", "Olivier Theatre, National", "0", "//www.hoteldirect.co.uk/theatrebreaks/the-witches.htm", "", "", "The Witches", "London" ]; } else { hotelcookie = [ "The Witches", "//www.hoteldirect.co.uk/img/london-theatre-thumb-large.jpg", "Olivier Theatre, National", "0", "//www.hoteldirect.co.uk/theatrebreaks/the-witches.htm", "Customer Score, 0 reviews", ": ", "The Witches", "London" ]; } $(function() { HD.Cookie.attachRecentlyViewed(); HD.Cookie.setLastViewed(hotelcookie); });
The Witches Tickets and Hotel
Select:
1. Show >
2. Dates >
3. Hotel >
4. Rooms >
5. Seats >
6. Book
Prices include tickets plus hotel
Tickets + hotel fr £59 / person
Tickets + hotel fr £59 £53 / person
Your Hotel Direct credit:
Show notes
Running time: 2hr 30mins (incl. interval)
Why book with us?
No Booking fees. No Card fees
Buy tickets + hotel together to save more
Choose seat numbers & rooms before you book
We're in the UK!
No1 rated theatre site
Photographs
The Show
A musical adventureEverything you know about witches is wrong.

Forget the pointy hats and broomsticks: they'??re the most dangerous creatures on earth.

And now they'??ve come up with their most evil plan yet.

The only thing standing in their way is Luke and his Gran.

But he'??s ten and she'??s got a dodgy heart.

Time is short, danger is everywhere, and they'??ve got just one chance to stop the witches from squalloping every stinking little child in England.

The Witches is a rip-roaring musical version of Roald Dahl'??s timeless tale, filled with wit, daring and heart.

With book and lyrics by Olivier Award-winner Lucy Kirkwood, music and lyrics by Tony Award-nominee Dave Malloy, and directed by Lyndsey Turner.

__Assisted performances__Captioned:Thursday 14 December '?? 7pmWednesday 24 January '?? 7pmSaturday 27 January '?? 1.

30pmAudio described:Saturday 9 December '?? 1.

30pmSaturday 20 January '?? 1.

30pmSensory adapted:Thursday 21 December '?? 7pmBSL Interpreted:Thursday 28 December '?? 7pm

Theatre details
Olivier Theatre, National
Olivier Theatre, National
South Bank
London
SE1 9PX
Directions:
(10mins) Follow signs for exits to the South Bank. This should lead you to an underground pedestrian passage called 'Sutton Walk' that emerges at the South Bank. Turn right and walk along the river Thames until you see the National Theatre.
Tube:
Waterloo station is 5 minute walk (430 metres)
Hotels are cheaper in your theatre break
See package price reductions on the next page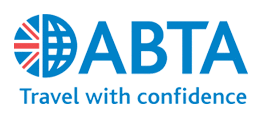 The Witches
Olivier Theatre, National
South Bank
London
SE1 9PX
Closest Tube
Waterloo station is 5 minute walk (430 metres)
Dear . Fantastic news! You have a credit of to spend against your next hotel booking. Hotel Direct has awarded this money back to you in thanks for your regular custom. We hope that you have an opportunity to enjoy this personal money-off offer very soon. T&Cs apply.