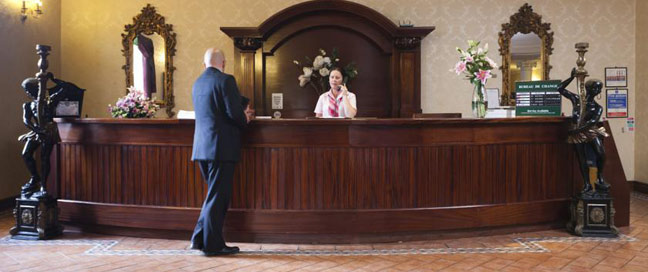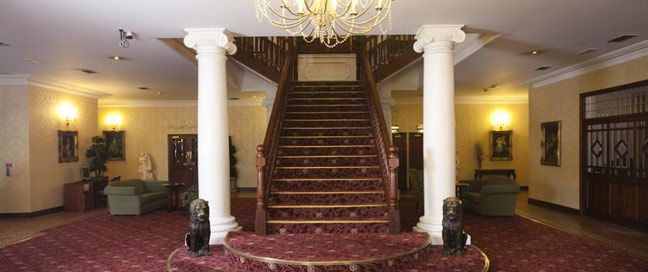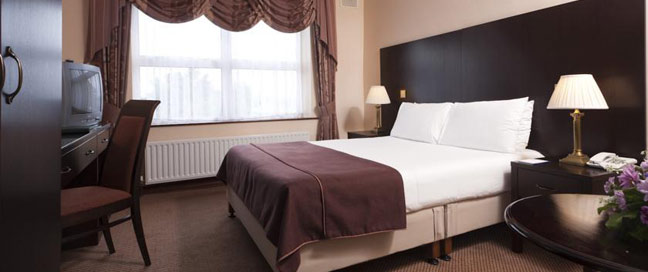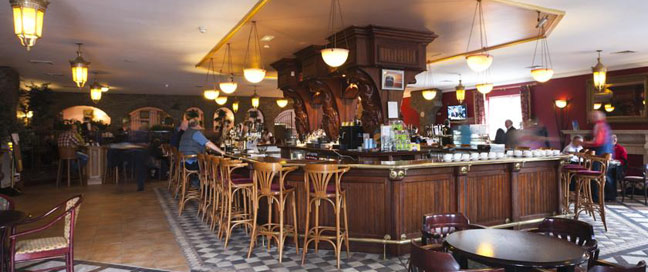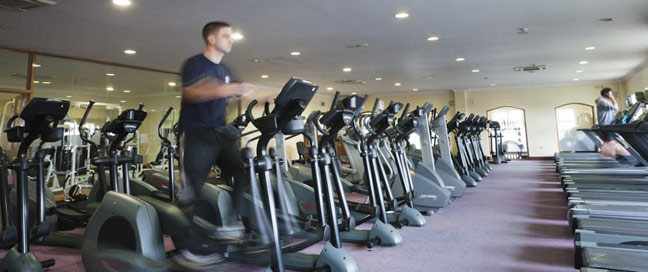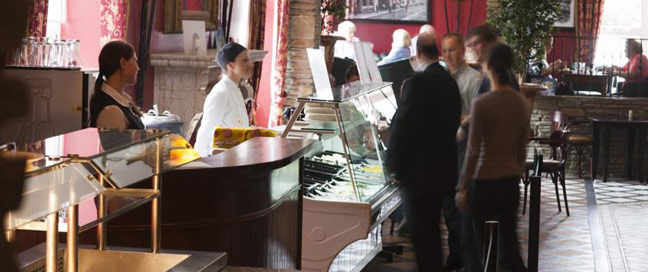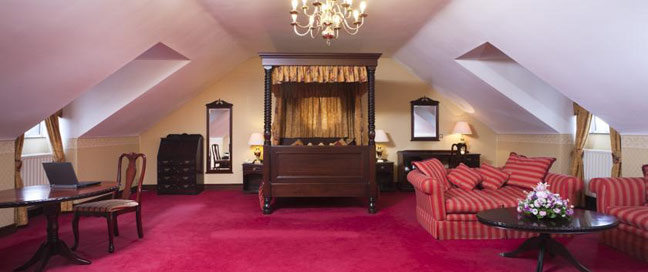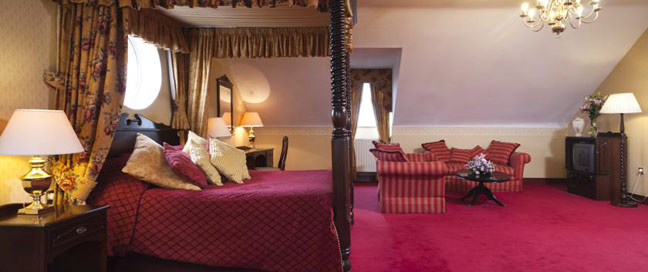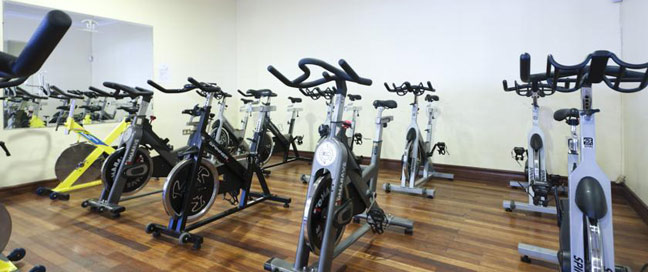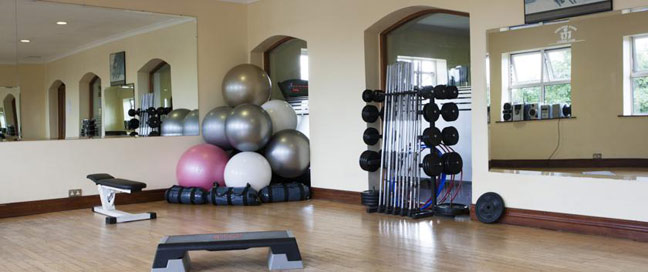 Why book Best Western Sheldon Park Hotel with Hotel Direct?
Cheapest price guaranteed
UK-based Customer Service Centre with freephone: 0800 633 8000
Arrival Assurance™. Only Hotel Direct double-checks your booking
Earn and redeem Hotel Direct points on your booking
Board basis:
Bed & Continental Breakfast
Family rooms:
free
Room and hotel facilities:
All bedrooms at Sheldon Park are bright and elegant with Queen-size beds, comfy duvets and inviting, fluffy pillows. Rooms are fully ensuite and boast telephone, digital TV, tea/ coffee making facilities, iron and ironing board, hairdryer and FREE Wi-FI access. Heustons Restaurant offers continental Irish cuisine whilst Minnie McCabe`s lounge is a typical lively Irish bar with live music at weekends and popular with locals and guests. The Best Western Sheldon Park Hotel Leisure Club provides extensive health & leisure facilities including an unusually generous 22 metre pool, hydrotherapy pool, a safe shallow water children`s pool, Jacuzzi and state of the art gym. There is free car parking onsite.
Hotel and location:
The Best Western Sheldon Park on the Naas Road is a 2 minute walk from the Red Luas Line and then 15 minutes away from O`Connell Street and Dublin city centre via the tramline. The hotel is also easily accessed from the M50 and the airport is just a 20-minute drive or 35 minutes by bus. Key Dublin attractions including Dublin Castle and the famous Guinness Storehouse are within easy reach. With an on-site leisure centre, this hotel rests on the edge of the city; a quiet haven with convenient transport links into the centre of Dublin.
Getting there:
ON THE LUAS: The hotel is on the Kylemore stop and can be reached by taking any fare on the Red Line towards Tallaght. If you are coming from the city centre, the closest stop is on Abbey Street.
BY CAR: From the City Centre. Take any routes signed posted for the N7 or the Naas Road heading towards McDonalds on your right hand side and take a right at that junction. The hotel is situated off the Naas road, turning right into Kylemore Road just before the FBD insurance building. Go through one set of traffic lights on the Kylemore road and the hotel will be on your right hand side opposite Texaco petrol station.
Check-in:
Check-in: 2pm Check-out: 12pm
Car Parking:
Free on site car parking.
Other hotel categories to consider:
Greater Dublin hotels, 3 star Dublin hotels
Hotel Score:
89% based on 48 reviews
Guest rating:
17/10/2019
"Clean but still in the 1980`s"
Hotel staff very pleasant, however the hotel does need to be brought up to date. My room had no shower or even over bath shower and when I enquired I was told 50% of the rooms have no showers (really in this day and age). Breakfast was again in the old style set menu not buffet style and only full fat milk no alternative.
Guest rating:
28/7/2016
"Overall the hotel is good there`s a few little tweaks that could or even need to be made."
My friend and I stayed in a twin standard room number 213 to be precise. The room itself was lovely, very clean although the beds were a little hard but that`s personal preference. There was a glass partition on the side of the bath/shower which was a hindrance and my friend who is 5`3" found it very difficult to reach the taps and pulled her back. I too at 5`10" found this difficult and the position was awkward especially as I have connective tissue disease so trying to support my weight and reach around the glass to reach the taps was extremely difficult and if the floor was wet at all it became extremely dangerous to reach the taps. Also the tiles out front of the bar are extremely slippy when wet perhaps putting a sign up just to make people aware of this would by helpful as no one like to do the octopus slide. Overall our stay was good the hotel lovely and the staff fabulous. Thank you for a lovely stay x
Guest rating:
26/10/2015
"-"
Enjoyed our stay in the hotel great food and service also excellent links into the city
Guest rating:
12/8/2015
"-"
Hotel requires a total re- furbishedment, looking outdated. Wifi is not vey good unless you go to reception. People skills need a little brushing up on. Location is hood for trams inyo Dublin city centre, no restaurants close by unless you class McDonald`s as one whivh is 50m close by. Sports centre next door ix a ggod , swimming pool and gym well presented.
Guest rating:
21/7/2015
"-"
We thoroughly enjoyed our stay at the Sheldon Park Hotel - very friendly, helpful staff, excellent facilities and food. Thank you!
Guest rating:
28/6/2015
"Excellent staff friendly well presented hotel will stay again"
Guest rating:
18/6/2015
"-"
Great service, friendly and helpful staff ,great food and nice room
Guest rating:
29/5/2015
"Sheldon park hotel Dublin"
We had a great stay at the Sheldon Park Hotel Dublin We booked five nights,The hotel staff from the front desk were really welcoming very helpful with our enquiries. The staff in the bar and restaurant brilliant. We read on Trip Advisor good reviews of the food. We had great food at very reasonable prices. The Steak on the Stone Amazing . This was our first trip to Ireland ,we booked to celebrate our 30th Anniversary. Well we sure done that ,well done to The Sheldon Park Team. Could you pass on best wishes to a young lady by the name of Elizibetha(sorry if spelt wrong)so helpful in a busy bar and restaurant and breakfast room. Thanks again Mr and Mrs JONES
Guest rating:
6/1/2015
"BRILLIAN HOTEL"
A VERY WELCOMING HOTEL MYSELF AND FAMILY AND FRIENDS HAVE STAYED THERE 3 TIMES AND WILL BE STAYING THERE MANY MORE TIMES TO COME
Guest rating:
16/11/2014
"LOVELY HOTEL"
Had a great stay in Dublin. 2 nights at this hotel. Food, service and cleanliness were all superb. Fantastic staff. Will definatley recommend and stay again
Excellent staff friendly wel...
(28/6/2015)
Sheldon park hotel Dublin
(29/5/2015)
BRILLIAN HOTEL
(6/1/2015)
LOVELY HOTEL
(16/11/2014)
Beautiful hotel
(10/11/2014)
excellent service
(25/8/2014)
Very comfortable and clean Hotel , lovely atmosphe...
(17/7/2014)
everything has been superb, way above our expectat...
(15/7/2014)
Best Western Sheldon Park Hotel

Review Rating:

4

out of

5

based on 48 reviews.