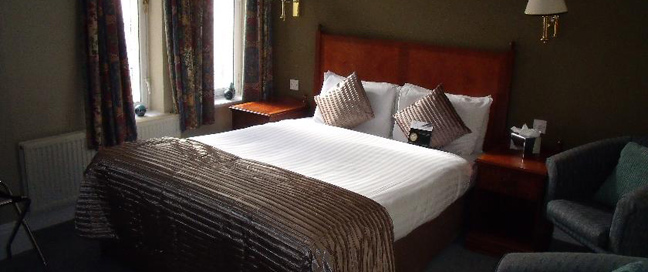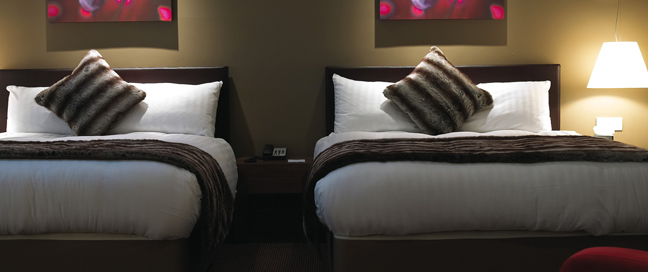 Why book The Palace Hotel with Hotel Direct?
Cheapest price guaranteed
UK-based Customer Service Centre with freephone: 0800 633 8000
Arrival Assurance™. Only Hotel Direct double-checks your booking
Earn and redeem Hotel Direct points on your booking
Board basis:
Room Only.
Family rooms:
Up to 2 children under 16 are charged at 50% of the adult rate when sharing with 2 adults., sharing with 2 adults.
Room and hotel facilities:
The Palace hotel has 275 guest rooms, all of which have been decorated to an exceptional standard, in keeping with the Grade II listed architecture. All rooms are en-suite with satellite TV, direct dial telephone and tea/coffee facilities. Free Wi-Fi internet access is available in public areas, whilst there is a charge for access in the bedrooms. The hotel also has the Tempus Restaurant and Bar, which offer modern cuisine and an excellent wine list, all served in elegant surroundings.
Hotel and location:
The 4* Palace Hotel is one of Manchester`s best known hotels. Being situated on one of Manchester`s busiest streets, you`ll find shopping, restaurants, bars and clubs all on the door step. Well known shopping within the city include Harvey Nichols, Selfridges and King Street. The Trafford Centre is just a 10 minute drive by car. The Palace Theatre is located next door to the hotel, whilst the Opera House and Bridgewater Hall are a short walk away.
Getting there:
BY TRAIN: Manchester Oxford Street Railway Station is adjacent to the hotel and Piccadilly Mainline Station is just 0.5 miles away.
BY CAR: From the North and South. Exit the M6 at junction 21A and follow signs for the M62, continue straight on at junction 12 onto the M602 and follow this onto Regent Road A57. Continue to follow the A57, take the A6 exit sign posted to Stockport/Piccadilly/A57/A34. Keep Left at the fork and follow signs for A34, keep right at the next fork follow signs for University of Manchester and merge onto Sackville Street. Turn left onto Whitworth Street then turn left onto Oxford Street and the hotel will be on the left.
Check-in:
Check-in: 2pm Check-out: 12pm
Car Parking:
There is no onsite parking at The Palace, the hotel recommend the NCP Manchester Palace Car Park on Whitworth Street where they have a negotiated discount of £15 for 24 hours.
Other hotel categories to consider:
Central Manchester hotels, Chinatown Manchester hotels, 4 star Manchester hotels
Hotel Score:
83% based on 249 reviews
Guest rating:
15/7/2015
"Great Value"
Great value hotel in a good central Manchester location. The hotel has a lovely lobby and Tempus restaurant and bar which we enjoyed a drink at. Fantastic value since we are used to London prices, the purpose of our trip was our son`s graduation from Manchester University so we stayed overnight and chose the Palace. Feel we made the right choice for the proximity of the Uni which is also on Oxford Road. The only flaw was the hot water was not working so we couldn`t have a shower in the evening however it was in full working order by the morning. I recommend this hotel for business or short stays. Breakfast was also very delicious.
Guest rating:
29/3/2015
"Very good hotel and value for money"
Guest rating:
18/12/2014
"Great Xmas tree"
Guest rating:
21/10/2014
"Staff great, environment tired and tatty"
The staff, the location and the atmosphere at the Palace (Manchester) were fantastic, but the experience was let down by tired furniture, a thin and worn out mattress on the bed, and threadbare carpets patched with gaffa tape. I expected more from such a respected hotel. Personally I won`t be going back - there are far more comfortable places to stay, which cost significantly less.
Guest rating:
5/9/2014
"Great value for money , hotel architecturally stunning however it is a bit tired in places. "
Guest rating:
10/4/2014
"Extraordinary building, but hotel service needs some work"
Very interesting building, if a bit `shabby` round the edges - needs some investment to improve e.g. painting / windows / tiling. Room was grand but current decor made it a bit dingy - could be so beautiful. Housekeeping services need improvement - some details missed in cleaning (floor) Furnishings very dated - this lovely old room could have been furnished much better to give it elegance and comfort, but instead it was a bit dingy and dated. Ensuite had `stale` air - needs a bit of work to sort out. I got the impression I was in a room not often used, but I`m not sure) WIfi services poor - none in room Staff very helpful and friendly. Lovely welcome. Breakfast was efficient.
Guest rating:
25/3/2014
"Wonderful to stay in this historic building!"
Staff were friendly and helpful - we had a very enjoyable stay. Some attention needed on some aspects of the building - the wooden floor in our en-suite bathroom was rotting away, and one of the toilets downstairs (off the restaurant) had no lock on the door. We didn`t expect this in a 4-star hotel.
Guest rating:
4/3/2014
"Worst hotel room ever stayed in an absolute disgrace "
I arrived at 11 pm and was given a room I was tired after travelling and went straight to the room The room was damp Wall paper coming away from walls Visually damp walls Disgusting windows full of miss and green growth Bed was uncomfortable with holes on the mattress I complained in the morning and cancelled my second night and demandeda full refund I am still waiting to receive this Very unhappy Totally bad experience
Guest rating:
17/11/2013
"A really pleasant stay - Thank you"
Everything was pretty perfect and the only thing I think might have made it even better would be to have the lobby slightly better lit as we arrived on a rainy evening and the lighting in the lobby was very subdued to the point of being almost dark.
Guest rating:
26/9/2013
"The whole experience from arrival to leaving was a pleasure I would reccommend the Place"
Very good hotel and value fo...
(29/3/2015)
A really pleasant stay - Thank you
(17/11/2013)
The whole experience from arrival to leaving was a...
(26/9/2013)
Beautiful hotel.
(18/7/2011)
brilliant stay thankyou
(22/6/2011)
great location to theatre
(18/6/2011)
We both had a great time and think the hotel and s...
(6/12/2010)
beautiful hotel
(28/11/2010)
The Palace Hotel

Review Rating:

4

out of

5

based on 249 reviews.