-We have a superior 4.8/5 rating on reviewcentre.com from over 5,000 reviews! To put that into perspective, our rating is better than booking.com, laterooms.com and hotels.com!

-A 9.6/10 rating on trustpilot.co.uk from over 5,000 reviews, again that's better than our top 3 competitors! We are also ranked number #1 in the Travel Agents and Hotels categories.

-We are the only hotel agent with a full 5 star Google seller rating and near perfect score of 4.9/5


Arrival Assurance™

-Our unique Arrival Assurance™ service ensures each and every booking is personally checked by staff at Hotel Direct

-We call the hotel 48 hours before your stay to double-check all the details of your reservation

-We then email you a second email confirmation that provides you peace of mind that the hotel is awaiting your arrival and there are no misplaced bookings or hotel errors

We have set the bar high and believe our unique, personalised service and knowledgeable staff account for our high ratings and great feedback.


Why Dublin?

The Irish capital, Dublin is famed around the world for its warm locals, party spirit, and their passion for rugby. Since the advent of low cost airlines, Dublin has been more open to the world than ever, and people flock to the city for city breaks and to enjoy the all-round culture that Dublin has to offer. Situated on the east coast of Ireland, Dublin was founded by Vikings in the ninth century, and has long been the country's principal city. Split in half by the River Liffey, the Irish capital is a firm favourite among holidaymakers from all over the world. There's plenty to keep you occupied during a stay in the city; see below for a mere handful of the highlights:

Guinness Storehouse

For many people, a trip to Dublin is synonymous with drinking. Undeniably one of Ireland's most famous exports, there's no escaping from Guinness in the Irish capital, so give in and head to the Guinness Storehouse. You can enjoy a complimentary pint of Guinness in the Gravity Bar, in a building that houses over two centuries of history.

Old Jameson Distillery

If whiskey is more your thing, head on over to the Old Jameson's Distillery near Church Street, where you can learn all about the history of Irish whiskey, as well as seeing how it's made, and possibly partaking in a cheeky libation or two. You can even add another string to your bow and become a 'Qualified Irish Whiskey Taster'. Why not make it official?

Saint Patrick's Cathedral

Take a bus south of the centre of Dublin towards Patrick Street and marvel at Saint Patrick's Cathedral's 43 metre spire. You might associate Saint Patrick with revellers and parades awash in the colour green, but Ireland's patron saint isn't called a saint for nothing. An important religious figure in Irish Christianity, Saint Patrick lends his name to this impressive cathedral, founded in 1191. The cathedral is the only one in Ireland that holds two services each day, underlining how important it is to the local community.

Dublin Writer's Museum

Dublin has nurtured many a literary genius, and this museum, located in a truly splendid eighteenth century mansion, gives you the opportunity to walk among some of Irish literature's greatest minds. Ireland has spawned an impressive four recipients of the Nobel Prize for literature, and you can delve deeper into the likes of James Joyce, Oscar Wilde and George Bernard Shaw.

Kilmainham Gaol

This forbidding prison was home to some of the most notorious figures of Ireland's many rebellions against British rule, and if you visit today, you can sense what it was like to be confined within the imposing walls. Kilmainham remained open until 1924, and today it stands testament to Ireland's tumultuous past.

Dublin City Hall

If you're stuck for time in Dublin, then a visit to Dublin City Hall is well worth it. A guided tour of the splendid Georgian building takes just under an hour and offers a compact look into the Irish capital's history. Built between 1769 and 1779 by Thomas Cooley it is a classic example of 18th century neoclassical architecture with the style principally derived from classical Greece and Rome. Be sure to check out the magnificent detailing that adorns the rotunda.

Jeanie Johnston Famine Ship Museum

One of the darkest moments in Ireland's history, the Irish Potato Famine saw the nation's population deplete rapidly as people piled onto ships and left the country. Dubbed 'famine ships', the Jeanie Johnston Famine Ship Museum situated on the River Liffey allows you to get a glimpse into what life was like on one of these boats that plied the route to America, across the Atlantic, from 1847 to 1855.


Christmas in Dublin

Dublin is a great place to visit over the Christmas period. From the Christmas Wonderland in Ballsbridge featuring an outdoor ice rink to the fabulous shops of Grafton Street, a festive break at a Dublin hotel is a great way to get in the festive spirit.


Checking live availability in Dublin
All Hotel Direct bookings are fully ABTA Protected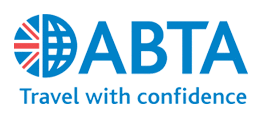 Dear . Fantastic news! You have a credit of to spend against your next hotel booking. Hotel Direct has awarded this money back to you in thanks for your regular custom. We hope that you have an opportunity to enjoy this personal money-off offer very soon. T&Cs apply.