Pudding Mill Lane
London
E15 2RU', thumb: '//www.hoteldirect.co.uk/img/abba-voyage-large-thumb.jpg', reviews: 'Exceptional, 97%', lat: '51.533188', lng: '-0.013295' } ]; var tube = [ { name: '', description: '', lat: '', lng: '' } ]; function initialize() { TheatreBreaks.initializeMap({ lat: '51.533188', lng: '-0.013295', zoom: 13, show: show, tube: tube }); } function loadMapScript() { var script = document.createElement('script'); script.type = 'text/javascript'; script.src = 'https://maps.googleapis.com/maps/api/js?v=3.exp' + '&key=AIzaSyDdiSE1qIzqFvwI-W18TrMewsYqaefd4DI&signed_in=true&callback=initialize'; document.body.appendChild(script); } var revtotal = 96, hotelcookie; if (revtotal === 0) { hotelcookie = [ "ABBA Voyage", "//www.hoteldirect.co.uk/img/abba-voyage-large-thumb.jpg", "ABBA Arena, London", "0", "//www.hoteldirect.co.uk/theatrebreaks/abba-voyage.htm", "", "", "ABBA Voyage", "London" ]; } else { hotelcookie = [ "ABBA Voyage", "//www.hoteldirect.co.uk/img/abba-voyage-large-thumb.jpg", "ABBA Arena, London", "0", "//www.hoteldirect.co.uk/theatrebreaks/abba-voyage.htm", "Customer Score, 96 reviews", "Exceptional: 97%", "ABBA Voyage", "London" ]; } $(function() { HD.Cookie.attachRecentlyViewed(); HD.Cookie.setLastViewed(hotelcookie); });
ABBA Voyage Tickets and Hotel
Select:
1. Show >
2. Dates >
3. Hotel >
4. Rooms >
5. Seats >
6. Book
Prices include tickets plus hotel
Tickets + hotel fr £92 / person
Tickets + hotel fr £92 £82 / person
Your Hotel Direct credit:
Theatre details
ABBA Arena, London
ABBA Arena, London
Pudding Mill Lane
London
E15 2RU
Directions:
Exit Pudding Mill Lane DLR Station and you will see the ABBA Arena immediately opposite.
Performances
| | Matinee | Evening |
| --- | --- | --- |
| Monday | | 7.45pm |
| Wednesday | | 7.45pm |
| Thursday | | 7.45pm |
| Friday | | 7.45pm |
| Saturday | 3.00pm | 7.45pm |
| Sunday | 1.00pm | 6.00pm |
Show notes
Running time: 1 hour 30 minutes (no interval)
Booking from: 11 Dec 2023
Booking until: 25 Nov 2024
Why book with us?
No Booking fees. No Card fees
Buy tickets + hotel together to save more
Choose seat numbers & rooms before you book
We're in the UK!
No1 rated theatre site
The Show
ABBA reunites to bring their legendary music back to the stage! Using ground-breaking motion capture technology, Agnetha, Bjorn, Benny and Anni-Frid have been digitally re-created as incredibly life-like avatars of the Swedish superstars just as they appeared at the height of their fame in 1977. Accompanied by a live band that includes James Righton and Little Boots, the 'ABBA-tars' perform a selection of their most danceable tracks, along with the band's first new songs in 40 years: 'Don't Shut Me Down' and 'I Still Have Faith in You.' Whether you're a lifelong fan or a newcomer, ABBA Voyage is an unmissable musical experience that will transport you back to the band's golden era. Get your dancing shoes on and immerse yourself in the concert, with our standing tickets on the main floor, or sit back, relax and let the music flow with seated tickets and see the show that's been described as "the future of music!"

History of ABBA Voyage
While fans had somewhat lost hope of any sort of reunion for the group, in 2014 Pop Idol creator Simon Fuller approached ABBA with the idea of re-creating a stage performance using digital technology. The project was in development for several years, but finally in 2021, the group carefully selected 22 of their classic songs, including 'Mamma Mia' and 'Dancing Queen,' and performed them together in-studio for the first time in decades. Using a mix of archival footage and sophisticated motion-capture technology, these performances were used to create holographic avatars of the band that could be projected onto a specialised stage, leading to a musical experience that must be seen to be believed. Anticipating the show's popularity, a new purpose-built stadium, the ABBA Arena, was constructed in Queen Elizabeth Olympic Park in London. Since its premier in May 2022, ABBA Voyage has been met with universal praise, and the London show is expected to run well into 2023.

Awards and What the Critics Say
ABBA Voyage has been met with near-universal acclaim since it began. 'I Still Have Faith In You,' one of the incredible new songs featured both in the show and the accompanying album, was nominated for a Grammy Award for Record of the Year; in 2022 the group itself was nominated for its first Brit Award in 45 years following the show's success. Critics too have been blown away by the show: David Smyth of the Evening Standard called the show 'the future of music,' writing that "I literally could not believe my eyes." Kate Mossman of the New Statesman also praised Voyage's music, calling 'Don't Shut Me Down' "wonderful and strange."

Why Book Tickets to see ABBA Voyage?
Hotel Direct's package bookings save you money on hotel, rail and show costs, so you can dance along secure in the knowledge that everything is taken care of.

Interesting Facts About ABBA Voyage
Over 160 cameras were used to capture the band's unique performance style during development; once this had been done, younger body doubles re-created the performance for motion-capture. The inaugural show of ABBA Voyage on 26th May 2022 was attended by multiple celebrities including Kylie Minogue, Kate Moss and even the King of Sweden, Carl XVI.
ABBA Voyage audience reviews
"Fantastic show"
5/12/2023
"One of the best shows I`ve been to."
"Fabulous show"
4/12/2023
"the show was brill, from entering the arena the staff was helpful, atmosphere was fab, well worth going to see it"
"The most amazing, indescribable show I have ever seen."
30/11/2023
"Words cannot describe the spectacle that is Abba Voyage."
"Surreal and Fab"
24/11/2023
"Incredible show. Amazing attention to detail and ABBAtars are wow!"
"First class illusion"
19/11/2023
18/11/2023
"Absolutely amazing"
Hotels are cheaper in your theatre break
See package price reductions on the next page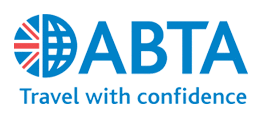 ABBA Voyage
ABBA Arena, London
Pudding Mill Lane
London
E15 2RU
Dear . Fantastic news! You have a credit of to spend against your next hotel booking. Hotel Direct has awarded this money back to you in thanks for your regular custom. We hope that you have an opportunity to enjoy this personal money-off offer very soon. T&Cs apply.