Your Hotel Direct credit:
Why book with us?
No Booking fees. No Card fees
Buy tickets + hotel together to save more
Choose seat numbers & rooms before you book
Tel: 0800 633 8000
Mob: 01872 261100
We're in the UK!
No1 rated theatre site
Theatre details
Royal Albert Hall
Royal Albert Hall
Kensington Gore
London
SW7 2AP
Directions:
15 mins walk from High Street Kensington Tube Station. Head northeast on Kensington High Street, turn right onto Kensington Gore then left onto Jay Mews. 
Tube:
South Kensington station is 10 minute walk (832 metres)
Performances
| | Matinee | Evening |
| --- | --- | --- |
| Friday | | 7.30pm |
| Saturday | 2.30pm | 7.30pm |
Show notes
Booking from: 19 Oct 2018
Booking until: 20 Oct 2018
Photographs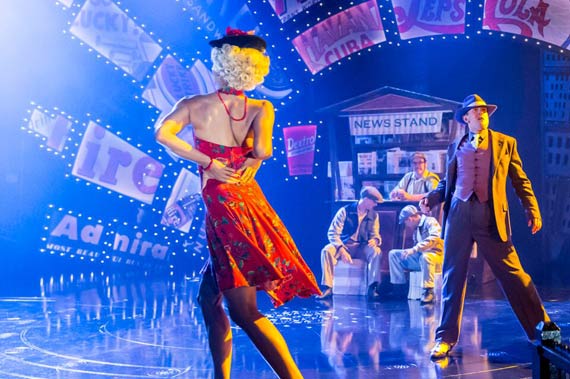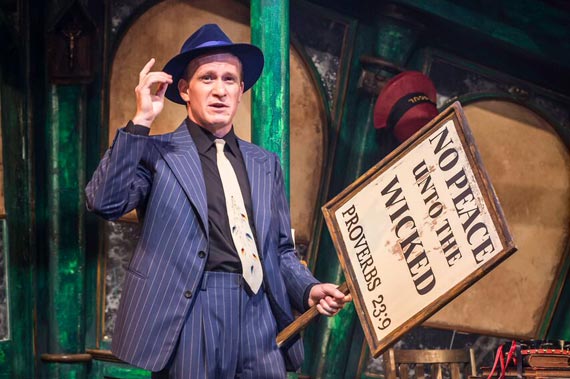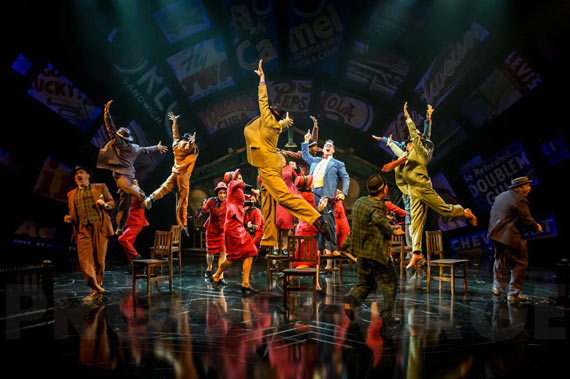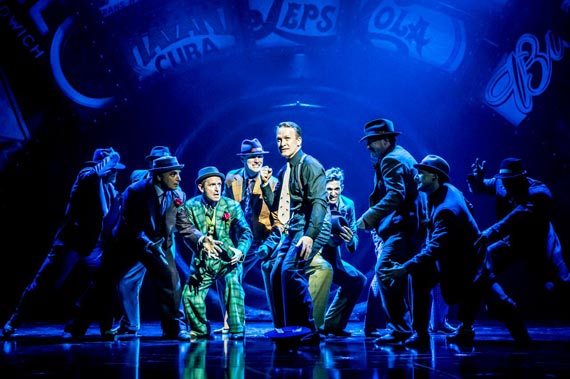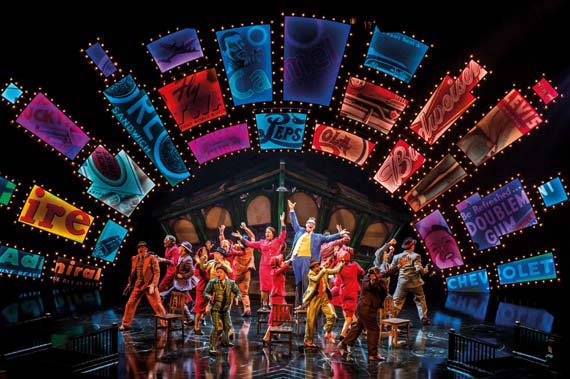 The Show
A timelessly classic contribution to contemporary theatre on both sides of the Atlantic, Guys & Dolls is the toe-tapping finger-snapping musical triumph that has immortalised Damon Runyon's depiction of prohibition-era New York. A fantastic feel-good production that boasts some of Broadway's all-time greatest sizzling show stoppers including "Luck be a Lady", "Sit down you're rocking the boat", and "My Time of Day", choreographed to dazzling effect by Cuban ballet maestro Carlos Acosta. In a bustling Big Apple filled with fedoras, pinstriped wisecracking gamblers and their sassy dames, we follow the trials of desperate Nathan Detroit attempting to raise $1,000 for an illegal dice game. An encounter with Sky Masterson, a man who bets on virtually anything, gives Nathan his chance - can Sky romance the icily chaste missionary Sarah Brown, or will his pledge of one dozen sinners ultimately backfire? Will Nathan raise his stake in time and finally elope with his fiancée of 14 years, the fabulous nightclub songstress Miss Adelaide? Faithful to the core of Runyon's brilliant short stories, Guys & Dolls recreates the seedy, salty yet stylish world of lovably unique characters in all their comically unforgettable glory.

History of Guys & Dolls
Premiering on Broadway on November 24th 1950, the show would later land in the West End in 1953, performing 555 times at the London Coliseum, after which a film adaptation released in 1955 starred Marlon Brando, Frank Sinatra and Jean Simmons. In 1982 Richard Eyre brought a major production to London's National Theatre with great success. Broadway received the same treatment in 1992 where the show managed a whopping 1,143 performances. A Later UK revival in 2005 saw Ewan MacGregor in the lead role, with appearances by Patrick Swayze, Neil Morrissey, Claire Sweeney and Amy Nuttall. True to form, the 2015-2016 Chichester Festival revival sees the irrepressibly talented Sophie Thompson and Jamie Parker reprising their roles to once again wow audiences at London's Savoy (until March 12th 2016) and Pheonix theatres (19th March onwards) respectively.

Why book London theatre tickets to see Guys & Dolls?
By booking your theatre tickets and hotel in one reservation, you can save up to 75% with Hotel Direct, so it certainly won't cost the shirt off Nathan Detroit's back - visiting London to see the show may well be the safest bet you'll ever make!

Awards & what the Critics say
Guys & Dolls has garnered thirty major accolades since its inception in 1951 - nine Tony's, eight Olivier's, seven Drama Desk awards and three from Critics' Circle Theatre amongst many others. George Kaufman, Jerry Zacs and Britain's own Richard Eyre CBE were adorned with Best Director awards, while Bob Hoskins, Nathan Lane, Faith Prince and Jane Krakowski all received the highest recognition for their respective portrayals of lead characters.

Widely seen by critics as a landmark in musical theatre, the New York Journal proclaimed "it's the best and most exciting thing of its kind, a triumph and delight", while the Sunday Times calls it "The most perfect musical comedy ever written". Today's revival receives extra special praise from The Telegraph's Charles Spencer - "I left the theatre walking on air and with a grin of pure happiness on my face".

Interesting facts about Guys & Dolls
The musical is actually based on three of Damon Runyon's short stories, "The Idyll of Sarah Brown", "Blood Pressure" and "Pick the Winner"

An Australian production of the musical launched in 2008, with Ozzie Top Gear presenter Shane Jacobsen winning a Helpmann award for his role as Nicely-Nicely Johnson