210 Shaftesbury Avenue
London
WC2H 8DP', thumb: '//www.hoteldirect.co.uk/img/mrs-doubtfire-large-thumb.jpg', reviews: 'Exceptional, 98%',distance:'Distance to tube:4 minute walk (330 m)', lat: '51.515871', lng: '-0.12615' } ]; var tube = [ { name: 'Tottenham Court Road', description: '4 minute walk (330 metres) from Shaftesbury Theatre', lat: '51.51616731848544', lng: '-0.1308917999267578' } ]; function initialize() { TheatreBreaks.initializeMap({ lat: '51.515871', lng: '-0.12615', zoom: 13, show: show, tube: tube }); } function loadMapScript() { var script = document.createElement('script'); script.type = 'text/javascript'; script.src = 'https://maps.googleapis.com/maps/api/js?v=3.exp' + '&key=AIzaSyDdiSE1qIzqFvwI-W18TrMewsYqaefd4DI&signed_in=true&callback=initialize'; document.body.appendChild(script); } var revtotal = 33, hotelcookie; if (revtotal === 0) { hotelcookie = [ "Mrs. Doubtfire", "//www.hoteldirect.co.uk/img/mrs-doubtfire-large-thumb.jpg", "Shaftesbury Theatre", "0", "//www.hoteldirect.co.uk/theatrebreaks/mrs]-doubtfire.htm", "", "", "Mrs. Doubtfire", "London" ]; } else { hotelcookie = [ "Mrs. Doubtfire", "//www.hoteldirect.co.uk/img/mrs-doubtfire-large-thumb.jpg", "Shaftesbury Theatre", "0", "//www.hoteldirect.co.uk/theatrebreaks/mrs]-doubtfire.htm", "Customer Score, 33 reviews", "Exceptional: 98%", "Mrs. Doubtfire", "London" ]; } $(function() { HD.Cookie.attachRecentlyViewed(); HD.Cookie.setLastViewed(hotelcookie); });
Mrs. Doubtfire Tickets and Hotel
Select:
1. Show >
2. Dates >
3. Hotel >
4. Rooms >
5. Seats >
6. Book
Prices include tickets plus hotel
Tickets + hotel fr £61 / person
Tickets + hotel fr £61 £54 / person
Your Hotel Direct credit:
Theatre details
Shaftesbury Theatre
Shaftesbury Theatre
210 Shaftesbury Avenue
London
WC2H 8DP
Directions:
4 min walk from Tottenham Court Road Tube Station. Head east on New Oxford Street, turn right onto Shaftesbury Ave and the theatre will be on the left.
Tube:
Tottenham Court Road station is 4 minute walk (330 metres)
Performances
| | Matinee | Evening |
| --- | --- | --- |
| Monday | | 7.30pm |
| Tuesday | | 7.30pm |
| Wednesday | | 7.30pm |
| Thursday | 2.30pm | 7.30pm |
| Friday | | 7.30pm |
| Saturday | 2.30pm | 7.30pm |
Show notes
Running time: Approx. 2 hours 30 minutes
Booking from: 11 Dec 2023
Booking until: 29 Sep 2024
Why book with us?
No Booking fees. No Card fees
Buy tickets + hotel together to save more
Choose seat numbers & rooms before you book
We're in the UK!
No1 rated theatre site
Photographs
The Show
Based on the wildly successful Robin Williams film from 1993, Mrs. Doubtfire is a hysterical musical story of family, fatherhood and fun. When Actor Daniel Hillard - divorced, unemployed and desperate - loses custody of his three children, he is anxious to prove he can provide for his family. Determined to stay close to his kids (and to prove he can work a steady job), Daniel hatches a plan: he decides to pose as Mrs. Euphegenia Doubtfire, an elderly and cantankerous Scottish woman who works as the children's nanny. Armed with only his acting talent, a vacuum cleaner, and an alarming grey wig provided by his brother Frank, Daniel begins to work his way back into his children's lives. But he discovers along the way that he still has a lot to learn about being a father, and that Mrs. Doubtfire may be the perfect person to teach him. With 17 original songs and dozens of laugh-out-loud moments, this delightful family musical is set to warm the hearts of audiences for years to come.

History of Mrs. Doubtfire
The lasting popularity of the 1993 film made Mrs. Doubtfire fertile ground for remakes and adaptations. American producer Kevin McCollum first raised the idea of a musical version in a New York Times interview in 2013, calling the show 'tailor-made for Broadway audiences.' He was proven right after the premiere in 2019, when audience demand led to the show's initial two-week run being extended, and again in Manchester in 2022, where the Opera House performance was met with standing ovations by enraptured audiences. The much-anticipated West End debut at the Shaftesbury Theatre is set to continue the show's success.

Awards and What the Critics Say
Since opening in Seattle in 2019, Mrs. Doubtfire has delighted critics on both sides of the Atlantic. New York Stage writer Chris Jones praised the script as 'very funny,' and Dianne Bourne of the Manchester Evening News raved about the 2022 show's surprising emotional impact, writing that there were 'moments when I was near falling off my chair roaring with laughter...or being comforted by my friend alongside me as tears streamed down my face.' The show has also been nominated for multiple awards - the iconic Mrs. Doubtfire costume netted the 2022 Drama Desk Award for Outstanding Wig and Hair Design.

Why Book Theatre Tickets to see Mrs. Doubtfire?
Booking through Hotel Direct saves you money and gives you peace of mind knowing that your theatre, hotel and rail travel are all taken care of. Mrs. Doubtfire is set to take the West End by storm from May 13th, so make sure to book your tickets early!

Interesting Facts About Mrs. Doubtfire
The first attempt at adapting Mrs. Doubtfire into a musical was in 2015 - the book for that adaptation was written by actor Harvey Fierstein, who portrayed Frank in the original film.
Mrs. Doubtfire audience reviews
"Dont Miss It!"
6/12/2023
"Brilliant. Loved it!"
5/12/2023
"An excellent show, the man playing Mrs Doubtfire was extr5talented."
"Mrs douptfire"
2/12/2023
"Would go back to see it again"
"Fantastic family show"
1/12/2023
"Excellent show"
14/11/2023
"We thoroughly enjoyed this show, lots of laughs and great cast"
"Excellent in every way"
14/11/2023
"Great funny show"
4/11/2023
Hotels are cheaper in your theatre break
See package price reductions on the next page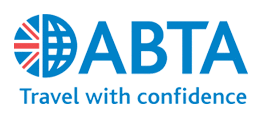 Mrs. Doubtfire
Shaftesbury Theatre
210 Shaftesbury Avenue
London
WC2H 8DP
Closest Tube
Tottenham Court Road station is 4 minute walk (330 metres)
Dear . Fantastic news! You have a credit of to spend against your next hotel booking. Hotel Direct has awarded this money back to you in thanks for your regular custom. We hope that you have an opportunity to enjoy this personal money-off offer very soon. T&Cs apply.