404 Strand
London
WC2R 0NH', thumb: '//www.hoteldirect.co.uk/img/six-large-thumb.jpg', reviews: 'Superb, 94%',distance:'Distance to tube:3 minute walk (255 m)', lat: '51.5105', lng: '-0.1226' } ]; var tube = [ { name: 'Charing Cross', description: '3 minute walk (255 metres) from Vaudeville Theatre', lat: '51.50858887429116', lng: '-0.12463688850402832' } ]; function initialize() { TheatreBreaks.initializeMap({ lat: '51.5105', lng: '-0.1226', zoom: 13, show: show, tube: tube }); } function loadMapScript() { var script = document.createElement('script'); script.type = 'text/javascript'; script.src = 'https://maps.googleapis.com/maps/api/js?v=3.exp' + '&key=AIzaSyDdiSE1qIzqFvwI-W18TrMewsYqaefd4DI&signed_in=true&callback=initialize'; document.body.appendChild(script); } var revtotal = 56, hotelcookie; if (revtotal === 0) { hotelcookie = [ "SIX the Musical", "//www.hoteldirect.co.uk/img/six-large-thumb.jpg", "Vaudeville Theatre", "0", "//www.hoteldirect.co.uk/theatrebreaks/six-the-musical.htm", "", "", "SIX the Musical", "London" ]; } else { hotelcookie = [ "SIX the Musical", "//www.hoteldirect.co.uk/img/six-large-thumb.jpg", "Vaudeville Theatre", "0", "//www.hoteldirect.co.uk/theatrebreaks/six-the-musical.htm", "Customer Score, 56 reviews", "Superb: 94%", "SIX the Musical", "London" ]; } $(function() { HD.Cookie.attachRecentlyViewed(); HD.Cookie.setLastViewed(hotelcookie); });
SIX the Musical Tickets and Hotel
Select:
1. Show >
2. Dates >
3. Hotel >
4. Rooms >
5. Seats >
6. Book
Prices include tickets plus hotel
Tickets + hotel fr £67 / person
Tickets + hotel fr £67 £60 / person
Your Hotel Direct credit:
Theatre details
Vaudeville Theatre
Vaudeville Theatre
404 Strand
London
WC2R 0NH
Directions:
4 mins walk from Charing Cross Tube Station. Continue along the Strand and the theatre will be on the left.
Tube:
Charing Cross station is 3 minute walk (255 metres)
Performances
| | Matinee | Evening |
| --- | --- | --- |
| Tuesday | | 8.00pm |
| Wednesday | | 8.00pm |
| Thursday | | 8.00pm |
| Friday | | 8.00pm |
| Saturday | 4.00pm | |
| Sunday | 3.00pm | 7.00pm |
Show notes
Running time: 1 hour 15 minutes
Booking from: 17 Nov 2022
Booking until: 03 Nov 2024
Why book with us?
No Booking fees. No Card fees
Buy tickets + hotel together to save more
Choose seat numbers & rooms before you book
We're in the UK!
No1 rated theatre site
Photographs
Important Covid-19 information
We're thrilled that this is one of the first shows to re-open. It is doing so after much preparation to ensure that the theatre conforms to social distancing regulations and the new Covid-19 legislation.

A booking stipulation with the show is that Hotel Direct must pass every lead customer's email address to the venue. The venue will then contact you a few days in advance of the booked performance to ensure that neither you nor any of your party are displaying COVID-19 symptoms. You will then be emailed E-Tickets for the performance. Please note that in the event that you cannot travel due to one of your party exhibiting Covid-19 symptoms, the hotel booked as part of your break, may offer a change of date rather than a refund for their accommodation services.

The Show
Divorced, beheaded, died, divorced, beheaded, survived.
Henry VIII's wives are taking the stage by storm as they rock up to the 21st century with their pop concert life story. Catherine Parr, Catherine Howard, Anne of Cleves, Jane Seymour, Anne Boleyn and Catherine of Aragon stand together and belt their hearts out about 500 years -worth of pain, love, death and divorce in a 75-minute show that will leave you feeling both empowered and enriched with information. They may be princesses, but they have ditched the crowns for microphones.

History of Six
Six is a musical written by Toby Marlow and Lucy Moss whilst they were finishing their university degrees at Cambridge University. The modern musical takes one of the most famous and historic marriage stories of all time; The Story of King Henry VIII and his SIX wives. It mixes up the Royal presence and turns into a pop concert. SIX first premiered at Edinburgh Fringe in 2017 and has even been known to take the Wives on a tour around England.

Why Book London Theatre tickets to see SIX?
With your theatre tickets and hotel booking made in one reservation, it is possible to save up to 50%. Our London theatre breaks will ensure everything is organised for your trip away, even including pre-theatre dinner options. Choose one of our great packages and relive a historic tragedy which will leave you feeling uplifted and ready to take on the world.

Awards and what Critics Say
Six has Won the WhatsOnStage Award in 2019 for Best Off-West End Production and was Nominated for the Best New Musical.
'75 Minutes of exhilarating entertainment from 6 killer queens. They will, they will rock you!'!' Daily Express
'This Tudor take-off is perfectly executed' Metro
'The best the West End has to offer' The Telegraph

SIX the Musical audience reviews
"A stunning show."
22/10/2023
"I`ve seen many shows and this was one of the best, outstanding ladies!"
8/10/2023
"Good theatre and great production"
"High energy"
25/9/2023
"A fabulous high energy, entertaining show which ended with a massively deserved full house standing ovation."
"Six"
22/8/2023
"Absolutely brilliant show, definitely recommend."
"Wonderful Show"
6/8/2023
"The depth of talent was amazing. We really enjoyed the show."
"Totally Amazing!"
13/7/2023
"As a big fan of musicals I found SIX to be a breath of fresh air in it`s format, having no intermission and being done almost done as a concert performance."
Hotels are cheaper in your theatre break
See package price reductions on the next page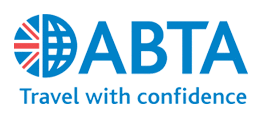 SIX the Musical
Vaudeville Theatre
404 Strand
London
WC2R 0NH
Closest Tube
Charing Cross station is 3 minute walk (255 metres)
Dear . Fantastic news! You have a credit of to spend against your next hotel booking. Hotel Direct has awarded this money back to you in thanks for your regular custom. We hope that you have an opportunity to enjoy this personal money-off offer very soon. T&Cs apply.