6-7 Great Newport Street
London
WC2H 7JB', thumb: '//www.hoteldirect.co.uk/img/london-theatre-thumb-large.jpg', distance:'Distance to tube:1 minute walk (117 m)', lat: '51.512133', lng: '-0.127473' } ]; var tube = [ { name: 'Leicester Square', description: '1 minute walk (117 metres) from Arts Theatre', lat: '51.511173031715074', lng: '-0.1281881332397461' } ]; function initialize() { TheatreBreaks.initializeMap({ lat: '51.512133', lng: '-0.127473', zoom: 13, show: show, tube: tube }); } function loadMapScript() { var script = document.createElement('script'); script.type = 'text/javascript'; script.src = 'https://maps.googleapis.com/maps/api/js?v=3.exp' + '&key=AIzaSyDdiSE1qIzqFvwI-W18TrMewsYqaefd4DI&signed_in=true&callback=initialize'; document.body.appendChild(script); } var revtotal = 0, hotelcookie; if (revtotal === 0) { hotelcookie = [ "The Choir of Man", "//www.hoteldirect.co.uk/img/london-theatre-thumb-large.jpg", "Arts Theatre", "0", "//www.hoteldirect.co.uk/theatrebreaks/the-choir-of-man.htm", "", "", "The Choir of Man", "London" ]; } else { hotelcookie = [ "The Choir of Man", "//www.hoteldirect.co.uk/img/london-theatre-thumb-large.jpg", "Arts Theatre", "0", "//www.hoteldirect.co.uk/theatrebreaks/the-choir-of-man.htm", "Customer Score, 0 reviews", ": ", "The Choir of Man", "London" ]; } $(function() { HD.Cookie.attachRecentlyViewed(); HD.Cookie.setLastViewed(hotelcookie); });
The Choir of Man Tickets and Hotel
Select:
1. Show >
2. Dates >
3. Hotel >
4. Rooms >
5. Seats >
6. Book
Prices include tickets plus hotel
Tickets + hotel fr £64 / person
Tickets + hotel fr £64 £57 / person
Your Hotel Direct credit:
Show notes
Running time: 90 minutes (no. Interval)
Booking from: 12 Dec 2023
Booking until: 02 Jun 2024
Why book with us?
No Booking fees. No Card fees
Buy tickets + hotel together to save more
Choose seat numbers & rooms before you book
We're in the UK!
No1 rated theatre site
Photographs
The Show
Laugh, cry and enjoy a pint with the colourful characters of this groundbreaking musical! Following The Choir of Man's widely successful run in 2021, London's fabled Arts Theatre has once again been transformed into The Jungle, a raucous British pub beloved by its regulars and presided over by a performance-poet-turned-MC played by Michael Hamway. Hamway, referred to simply as ?The Poet,' introduces us one by one to the main cast: nine local legends with nicknames like ?Hardman' and ?The Beast' who love nothing more than a few drinks and a song with their mates. Full of passion and also alcohol, our heroes belt their way through a succession of hits by Queen, Adele, The Proclaimers and many more as we get to know them over 90 fun-filled minutes. But this is no ordinary West End musical - audience members will find themselves invited on to the stage, encouraged to sing along, and poured beer by The Jungle's cheerful barman. Heartwarming and hilarious, The Choir of Man is only running until February 2024, so be sure to get your tickets before last call!

History of The Choir of Man
Show creators Nick Doodson and Andrew Kay conceived The Choir of Man as a show about ?normal men' whose personal setbacks and triumphs audiences could relate to. 2017 saw the show's riotous debut at The Edinburgh Festival Fringe, and the following year the gang took Australia by storm in an award-winning run at the Adelaide Fringe Festival. The show's London debut in 2021 reminded viewers of everything they had missed during the pandemic, warming the hearts of even the most hardened critic. Now, with the Choir's triumphant return to the West End, audiences can head back to The Jungle for a few drinks with characters that will come to feel like old friends.

Why Book Tickets with Hotel Direct to See The Choir of Man?
You can save up to 50% with Hotel Direct?s unique, dynamic package bookings. The Choir of Man is a truly unique show, so get your tickets in before the rush and see how much you can save!

Awards and What the Critics Say
In her 2021 review, Sophie Adnitt of British Theatre called the show ?an exuberant tribute to community, togetherness and everything lost over lockdown,? and her review was by no means an exception. In its various incarnations, The Choir of Man has been met with glowing reviews from stunned critics: Theatre Weekly praised it as ?an astoundingly inclusive and laid-back show that doesn?t feel like a performance at all? you simply feel like you?re hanging out with your mates.? The 2021 run also earned an Olivier Award nomination for Best Entertainment or Comedy Play.

Interesting Facts About The Choir of Man
The Choir of Man has been so popular that, in 2019, the boys of The Jungle took to the high seas for a series of shows on Norwegian Encore cruise liners.
'The Poet' was first portrayed by Fringe veteran Ben Norris, who went on to play Ben Archer in the long-running Radio 4 soap opera The Archers.
Theatre details
Arts Theatre
Arts Theatre
6-7 Great Newport Street
London
WC2H 7JB
Directions:
2 mins walk from Leicester Square Tube Station. Head east on Cranbourn Street, turn left onto Charing Cross then right onto Great Newport Street and the theatre will be on the left.
Tube:
Leicester Square station is 1 minute walk (117 metres)
Performances
| | Matinee | Evening |
| --- | --- | --- |
| Tuesday | | 7.30pm |
| Wednesday | | 7.30pm |
| Thursday | 3.30pm | 7.30pm |
| Friday | 3.30pm | 7.30pm |
| Saturday | 3.30pm | 7.30pm |
Hotels are cheaper in your theatre break
See package price reductions on the next page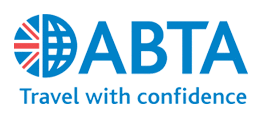 The Choir of Man
Arts Theatre
6-7 Great Newport Street
London
WC2H 7JB
Closest Tube
Leicester Square station is 1 minute walk (117 metres)
Dear . Fantastic news! You have a credit of to spend against your next hotel booking. Hotel Direct has awarded this money back to you in thanks for your regular custom. We hope that you have an opportunity to enjoy this personal money-off offer very soon. T&Cs apply.