17 Wilton Road
London
SW1V 1LG', thumb: '//www.hoteldirect.co.uk/img/wicked-thumb-large.jpg', reviews: 'Superb, 94%',distance:'Distance to tube:1 minute walk (62 m)', lat: '51.4961', lng: '-0.142908' } ]; var tube = [ { name: 'Victoria', description: '1 minute walk (62 metres) from Apollo Victoria Theatre', lat: '51.496340512203865', lng: '-0.1437234878540039' } ]; function initialize() { TheatreBreaks.initializeMap({ lat: '51.4961', lng: '-0.142908', zoom: 13, show: show, tube: tube }); } function loadMapScript() { var script = document.createElement('script'); script.type = 'text/javascript'; script.src = 'https://maps.googleapis.com/maps/api/js?v=3.exp' + '&key=AIzaSyDdiSE1qIzqFvwI-W18TrMewsYqaefd4DI&signed_in=true&callback=initialize'; document.body.appendChild(script); } var revtotal = 3361, hotelcookie; if (revtotal === 0) { hotelcookie = [ "Wicked", "//www.hoteldirect.co.uk/img/wicked-thumb-large.jpg", "Apollo Victoria Theatre", "0", "//www.hoteldirect.co.uk/theatrebreaks/wicked.htm", "", "", "Wicked", "London" ]; } else { hotelcookie = [ "Wicked", "//www.hoteldirect.co.uk/img/wicked-thumb-large.jpg", "Apollo Victoria Theatre", "0", "//www.hoteldirect.co.uk/theatrebreaks/wicked.htm", "Customer Score, 3361 reviews", "Superb: 94%", "Wicked", "London" ]; } $(function() { HD.Cookie.attachRecentlyViewed(); HD.Cookie.setLastViewed(hotelcookie); });
Select:
1. Show >
2. Dates >
3. Hotel >
4. Rooms >
5. Seats >
6. Book
Prices include tickets plus hotel
Tickets + hotel fr £28 / person
Tickets + hotel fr £28 £25 / person
Your Hotel Direct credit:
Theatre details
Apollo Victoria Theatre
17 Wilton Road
London
SW1V 1LG
Directions:
Exit Victoria Station and turn right. The theatre is on Wilton Road and is visible from the station exit. This is approximately a 2 minute walk.
Tube:
Victoria station is 1 minute walk (62 metres)
Performances
| | Matinee | Evening |
| --- | --- | --- |
| Tuesday | | 7.30pm |
| Wednesday | 2.30pm | 7.30pm |
| Thursday | | 7.30pm |
| Friday | | 7.30pm |
| Saturday | 2.30pm | 7.30pm |
| Sunday | 1.00pm | |
Show notes
Booking from: 12 Dec 2023
Booking until: 15 Dec 2024
Age restrictions: Recommended for children aged 6 and over. Children aged 2 and under will not be permitted.
Why book with us?
No Booking fees. No Card fees
Buy tickets + hotel together to save more
Choose seat numbers & rooms before you book
We're in the UK!
No1 rated theatre site
Photographs
The Show
Premiering on Broadway in 2003, the global phenomenon that is Wicked continues to captivate audiences in over one hundred cities, in thirteen different countries and seven different languages. A magical tale of friendship, love, power and destiny, Wicked questions the supposed dichotomy of good versus evil and explores the premise of perception truly being reality. Based on Gregory Maguire's 1995 revisionist novel of L. Frank Baum's original works, Wicked reveals the untold story preceding the iconic Wizard of Oz. We follow the adventures and dilemmas of Elphaba and Glinda as they realise their respective callings as 'Wicked Witch of the West' and 'Glinda the Good' via their blossoming friendship, dealings with the corrupt power-wielding Wizard of Oz, and the mutual love-interest towards a young prince named Fiyero. A parallel universe opens up before our eyes as the masterful Stephen Schwartz (music and lyrics) and Joe Mantello (director) lead a vastly talented creative team in bringing the enchanted Land of Oz to life in magnificently lavish style, realising a world of fantasy, sorcery and unrivalled beauty.

History of Wicked
In 1998 Stephen Schwartz approached Universal Studios to realise his vision of a spectacular Broadway production of Maguire's novel which, after several musical workshops, arrived on Broadway in April 2003 - three years later London's West End would receive the same treatment as ecstatic theatre patrons braved freezing temperatures to secure their tickets to see Wicked. The unflinching popularity of this wonderful smash-hit musical shows no signs of waning.

As of 6th December 2015, Wicked is the 18th longest running West End show of all time with over 4,000 performances. It sits on the brink of grossing 1$ billion on Broadway and has been seen by more than 50 million people worldwide.

Why book London theatre breaks to see Wicked?
With your theatre tickets and hotel booking made in one reservation, it is possible to save up to 50%. Our London theatre breaks will ensure everything is organised for your trip away, even including pre-theatre dinner options. Choose one of our great packages, click your heels three times and see "One of the greatest musicals of our time" (The Daily Mail).

Awards and what the Critics say
Wicked has received over 100 awards during twelve glorious years captivating audiences of the theatre-going world. The West End production received 9 whatsonstage.com awards including Best West End Show & Best Musical, an Olivier award for Most Popular Show alongside crowning accolades from the Dress Circle, Visit London, the Evening Standard and many, many more.

Wicked receives stunning applause from vast arrays of media outlets, all singing from the same hymn sheet. Lynn Parsons tells her listeners "There is no show in London that matches the wit, wonder of Wicked - an unforgettable enchanting triumph, dazzling the senses and touching the heart", while Tim Lichfield states that "Wicked combines spectacular visuals and production values with an ingenious story, brilliant performances and genuine emotion". Perfectly summed up, Luke Smith simply puts "It's the best show I've seen in the West End".

Interesting facts about Wicked
Through its For Good programme, Wicked spearheads a range of causes which stem from themes encountered in the musical - two of these are the Wicked Young Writer Awards, and Wicked Day, where productions around the world unite to raise money for green charities

Elphaba's perfectly green foundation is made especially for the show by the cosmetic company MAC.


Wicked audience reviews
"Amazing"
2/12/2023
"From beginning to end, had an amazing time. A great show, fantastic cast, amazing singers and costumes. Thoroughly enjoyed it"
"Hotel close to theare and the tube lines. Easy walk to Buckingham Palace and many sights"
17/11/2023
"Absolutely amazing"
12/11/2023
"This show absolutely fantastic"
"Very good"
10/11/2023
"Not my normal sort of show but very good"
"Excellent professional show... Exceptional 10024;"
2/11/2023
"A must see show"
31/10/2023
"5th time watching this show and loved it just as much. Great humour ,songs and story telling. I personally love how it changes your view on the wizard of oz."
"Great show"
22/10/2023
"The show was great, decent seats and overall price was unbeatable"
"Excellent show"
15/10/2023
"It my favourite show love the songs"
Hotels are cheaper in your theatre break
See package price reductions on the next page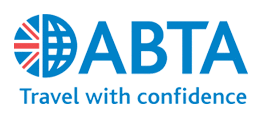 Wicked
Apollo Victoria Theatre
17 Wilton Road
London
SW1V 1LG
Closest Tube
Victoria station is 1 minute walk (62 metres)
Dear . Fantastic news! You have a credit of to spend against your next hotel booking. Hotel Direct has awarded this money back to you in thanks for your regular custom. We hope that you have an opportunity to enjoy this personal money-off offer very soon. T&Cs apply.