Belvedere Road
London
SE1 7PB', thumb: '//www.hoteldirect.co.uk/img/Witness-large-thumb.jpg', distance:'Distance to tube:4 minute walk (376 m)', lat: '51.502820', lng: '-0.119252' } ]; var tube = [ { name: 'Waterloo', description: '4 minute walk (376 metres) from London County Hall', lat: '51.50350025991144', lng: '-0.11392951011657715' } ]; function initialize() { TheatreBreaks.initializeMap({ lat: '51.502820', lng: '-0.119252', zoom: 13, show: show, tube: tube }); } function loadMapScript() { var script = document.createElement('script'); script.type = 'text/javascript'; script.src = 'https://maps.googleapis.com/maps/api/js?v=3.exp' + '&key=AIzaSyDdiSE1qIzqFvwI-W18TrMewsYqaefd4DI&signed_in=true&callback=initialize'; document.body.appendChild(script); } var revtotal = 0, hotelcookie; if (revtotal === 0) { hotelcookie = [ "Witness for the Prosecution", "//www.hoteldirect.co.uk/img/Witness-large-thumb.jpg", "London County Hall", "0", "//www.hoteldirect.co.uk/theatrebreaks/witness-for-the-prosecution.htm", "", "", "Witness for the Prosecution", "London" ]; } else { hotelcookie = [ "Witness for the Prosecution", "//www.hoteldirect.co.uk/img/Witness-large-thumb.jpg", "London County Hall", "0", "//www.hoteldirect.co.uk/theatrebreaks/witness-for-the-prosecution.htm", "Customer Score, 0 reviews", ": ", "Witness for the Prosecution", "London" ]; } $(function() { HD.Cookie.attachRecentlyViewed(); HD.Cookie.setLastViewed(hotelcookie); });
Witness for the Prosecution Tickets and Hotel
Select:
1. Show >
2. Dates >
3. Hotel >
4. Rooms >
5. Seats >
6. Book
Prices include tickets plus hotel
Tickets + hotel fr £48 / person
Tickets + hotel fr £48 £43 / person
Your Hotel Direct credit:
Show notes
Running time: 2hrs 20min (incl. interval)
Booking from: 07 Dec 2023
Booking until: 29 Sep 2024
Age restrictions: Recommended for children aged 4 and over. Children aged 1 and under will not be permitted.
Why book with us?
No Booking fees. No Card fees
Buy tickets + hotel together to save more
Choose seat numbers & rooms before you book
We're in the UK!
No1 rated theatre site
The Show
Witness for the Prosecution by Agatha Christie takes places in the chamber room at London's stunning County Hall. The County Hall has been transformed into a court room and audiences will take a seat right in the heart of the action and be transported back to the 1920s, witnessing a gripping murder case. Mrs Emily French, a glamourous and extremely wealthy widow, has been killed in her grand London townhouse. The prime suspect is her new lover and war veteran Leonard Vole. Suspiciously, Leonard Vole is next in line to inherit Mrs French's abundant wealth. Did he murder Mrs French? Can he convince the jury that he is innocent? Other enduring characters are thrown into the mix, including Leonard's fearless alibi Romaine "Christine" Heilger and Mrs French's loyal housekeeper Janet McIntyre, whose conflicting accounts add to the mystery. Directed by Lucy Bailey (Titus Andronicus) and produced by Eleanor Lloyd and Rebecca Stratford Productions, Witness for the Prosecution by Agatha Christie brilliantly captures the intensity of Christie's classic murder mystery. With lighting by Chris Davey, sound by Mic Pool and outstanding set design by William Dudley, you will feel engulfed in the drama and shocking revelations as they unravel in this riveting whodunit tale.

History of Witness for the Prosecution
Agatha Christie's Witness for the Prosecution was originally published on 31st January 1925 under the title 'Traitor Hands' in the weekly detective magazine Flynn's. The story was one of Christie's first plots to be written purposely for the stage, and the whodunit story soon gripped the nation. A film adaptation was made in 1957 and directed by Billy Wilder. The film starred Tyrone Power as Leonard Vole and the iconic actress Marlene Dietrich as his wife Christine. More recently, the BBC created a two-part drama adaptation in December 2016. The series had an all-star cast including Kim Cattrall as Mrs Emily French, Billy Howle as Leonard and Andrea Riseborough as Romaine. Another television drama of Witness for the Prosecution was created in 1982, directed by Alan Gibson. It is also rumoured that 20th Century Fox have plans to make a new Hollywood film of the timeless play in the near future, with Ben Affleck both directing and starring in the picture.

Why book London theatre tickets to see Witness for the Prosecution?
If you combine your Witness for the Prosecution by Agatha Christie tickets with one of our incredible London hotels, you can get up to 50% off your booking.

Awards and what the critics say
Witness for the Prosecution by Agatha Christie received an outstanding reception following its first publication in 1925. Many critics admire the 1957 film by Billy Wilder and it received an Academy Award nomination for Best Picture. In 1958, New York Times wrote that "Billy Wilder [creates] splendid staging of some splintering courtroom scenes and first-rate theatrical performances" and that the film's success was due to "the balancing of well-marked characters, the shifts of mood, the changes of pace and the interesting bursts of histrionics that the various actors display." Similarly, the BBC's 2016 drama was praised for brilliantly capturing Christie's infamous sense of drama and tension. The Guardian expressed that the two-part drama was "perfectly crafted, expertly cast and beautifully scripted." The new site-specific play at London's County Hall is set for rave reviews too. Agatha Christie was extremely found of Witness for the Prosecution. She spoke of her experience watching the play's premiere in 1953, expressing that "it is one of my plays that I like best myself."


Theatre details
London County Hall
London County Hall
Belvedere Road
London
SE1 7PB
Directions:
From Waterloo station follow exit signs towards Southbank/County Hall attractions and then follow signs to York Road and walk a few minutes along the road and County Hall will be on your left.
Tube:
Waterloo station is 4 minute walk (376 metres)
Performances
| | Matinee | Evening |
| --- | --- | --- |
| Tuesday | | 7.30pm |
| Wednesday | | 7.30pm |
| Thursday | 2.30pm | 7.30pm |
| Friday | | 7.30pm |
| Saturday | 2.30pm | 7.30pm |
| Sunday | 3.00pm | |
Hotels are cheaper in your theatre break
See package price reductions on the next page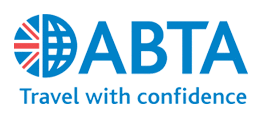 Witness for the Prosecution
London County Hall
Belvedere Road
London
SE1 7PB
Closest Tube
Waterloo station is 4 minute walk (376 metres)
Dear . Fantastic news! You have a credit of to spend against your next hotel booking. Hotel Direct has awarded this money back to you in thanks for your regular custom. We hope that you have an opportunity to enjoy this personal money-off offer very soon. T&Cs apply.