409-412 Strand
London
WC2R 0NS', thumb: '//www.hoteldirect.co.uk/img/Back_to_the_Future_large_thumb.jpg', reviews: 'Exceptional, 97%',distance:'Distance to tube:2 minute walk (212 m)', lat: '51.5101', lng: '-0.122759' } ]; var tube = [ { name: 'Charing Cross', description: '2 minute walk (212 metres) from Adelphi Theatre', lat: '51.50858887429116', lng: '-0.12463688850402832' } ]; function initialize() { TheatreBreaks.initializeMap({ lat: '51.5101', lng: '-0.122759', zoom: 13, show: show, tube: tube }); } function loadMapScript() { var script = document.createElement('script'); script.type = 'text/javascript'; script.src = 'https://maps.googleapis.com/maps/api/js?v=3.exp' + '&key=AIzaSyDdiSE1qIzqFvwI-W18TrMewsYqaefd4DI&signed_in=true&callback=initialize'; document.body.appendChild(script); } var revtotal = 170, hotelcookie; if (revtotal === 0) { hotelcookie = [ "Back to the Future- The Musical", "//www.hoteldirect.co.uk/img/Back_to_the_Future_large_thumb.jpg", "Adelphi Theatre", "0", "//www.hoteldirect.co.uk/theatrebreaks/back-to-the-future_-the-musical.htm", "", "", "Back to the Future- The Musical", "London" ]; } else { hotelcookie = [ "Back to the Future- The Musical", "//www.hoteldirect.co.uk/img/Back_to_the_Future_large_thumb.jpg", "Adelphi Theatre", "0", "//www.hoteldirect.co.uk/theatrebreaks/back-to-the-future_-the-musical.htm", "Customer Score, 170 reviews", "Exceptional: 97%", "Back to the Future- The Musical", "London" ]; } $(function() { HD.Cookie.attachRecentlyViewed(); HD.Cookie.setLastViewed(hotelcookie); });
Back to the Future- The Musical Tickets and Hotel
Select:
1. Show >
2. Dates >
3. Hotel >
4. Rooms >
5. Seats >
6. Book
Prices include tickets plus hotel
Tickets + hotel fr £53 / person
Tickets + hotel fr £53 £47 / person
Your Hotel Direct credit:
Theatre details
Adelphi Theatre
Adelphi Theatre
409-412 Strand
London
WC2R 0NS
Directions:
Exit Charing Cross Tube Station onto The Strand and walk away from Trafalgar Square. Stay on the Strand and the theatre is a quarter of a mile up the road on the left hand side. This is approximately a 6 minute walk.
Tube:
Charing Cross station is 2 minute walk (212 metres)
Performances
| | Matinee | Evening |
| --- | --- | --- |
| Monday | | 7.30pm |
| Wednesday | | 7.30pm |
| Thursday | | 7.30pm |
| Friday | | 7.30pm |
| Saturday | 2.30pm | 7.30pm |
| Sunday | 1.00pm | 6.00pm |
Show notes
Running time: 2 hours 40 minutes (incl. interval)
Booking from: 10 Dec 2023
Booking until: 11 Feb 2024
Why book with us?
No Booking fees. No Card fees
Buy tickets + hotel together to save more
Choose seat numbers & rooms before you book
We're in the UK!
No1 rated theatre site
Photographs
The Show
Wait a minute, Doc. Are you telling me we are heading to the West End!? That's right, the 1985 pop culture icon is time travelling to London's West End as a brand-new musical. The musical follows the story of Marty McFly as his eccentric friend, Doc Brown sends him back in time from 1985 to 1955. Marty ends up causing some issues when he accidently prevents his parents from meeting and must race against time to prevent himself disappearing!

History of Back to The Future the Musical
Back to the Future is the first film in a trio of highly loved Sci-Fi movies, staring Michael J. Fox and Christopher Lloyd. The first film hit screens in 1985 with the two actors teaming up to play musically ambitious teen Marty McFly and erratic scientist Doc Brown. The new musical has been adapted by the movie's original creators Robert Zemeckis and Bob Gale; it also features original music by Grammy winners Glen Ballard and Alan Silverstri. The musical briefly premiered at the Manchester Opera House in March 2020 and is now coming to the West End from June 2021.

Why book London theatre breaks to see Back to The Future the Musical?
With your theatre tickets and hotel booking made in one reservation, it is possible to save up to 75 off. Choose one of our great packages and join the pair as they attempt to send Marty back to the future. Add rail tickets for even greater total savings.

Back to the Future- The Musical audience reviews
"Back to the Future"
22/11/2023
"The show was absolutely brilliant. My partner was sat on the edge of his seat the whole way through. It is definitely up there as one of the best shows I have seen. Go see it!"
"Spectacular show."
17/11/2023
"Really enjoyable. Comfortable theatre. A thoroughly enjoyable evening."
"Amazing and worth watching"
16/11/2023
"The special effects were amazing and the performers were very good. Slightly adjusted from the first film but the majority of the story was there."
"Absolutely loved it"
1/10/2023
"Great take on a classic film, some great iconic moments and the characters are spot on"
"Exceptional"
28/9/2023
"Best theatre show I`ve seen and I`ve seen a few the whole set production was breath taking"
"Would definitely recommend"
28/8/2023
"I went with my son to watch this show as he loves the films. We absolutely enjoyed it so much. The effects were impressive and lots of laughs. The cast were amazing!"
"Wonderful show"
25/7/2023
"Better than awesome"
23/7/2023
Hotels are cheaper in your theatre break
See package price reductions on the next page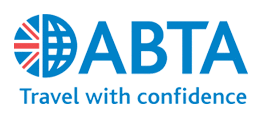 Back to the Future- The Musical
Adelphi Theatre
409-412 Strand
London
WC2R 0NS
Closest Tube
Charing Cross station is 2 minute walk (212 metres)
Dear . Fantastic news! You have a credit of to spend against your next hotel booking. Hotel Direct has awarded this money back to you in thanks for your regular custom. We hope that you have an opportunity to enjoy this personal money-off offer very soon. T&Cs apply.