Northumberland Avenue
London
WC2N 5DE', thumb: '//www.hoteldirect.co.uk/img/cabaret-large-thumb.jpg', reviews: 'Superb, 94%',distance:'Distance to tube:2 minute walk (212 m)', lat: '51.5068', lng: '-0.12358' } ]; var tube = [ { name: 'Charing Cross', description: '2 minute walk (212 metres) from Kit Kat Club', lat: '51.50858887429116', lng: '-0.12463688850402832' } ]; function initialize() { TheatreBreaks.initializeMap({ lat: '51.5068', lng: '-0.12358', zoom: 13, show: show, tube: tube }); } function loadMapScript() { var script = document.createElement('script'); script.type = 'text/javascript'; script.src = 'https://maps.googleapis.com/maps/api/js?v=3.exp' + '&key=AIzaSyDdiSE1qIzqFvwI-W18TrMewsYqaefd4DI&signed_in=true&callback=initialize'; document.body.appendChild(script); } var revtotal = 45, hotelcookie; if (revtotal === 0) { hotelcookie = [ "Cabaret", "//www.hoteldirect.co.uk/img/cabaret-large-thumb.jpg", "Kit Kat Club", "0", "//www.hoteldirect.co.uk/theatrebreaks/cabaret.htm", "", "", "Cabaret", "London" ]; } else { hotelcookie = [ "Cabaret", "//www.hoteldirect.co.uk/img/cabaret-large-thumb.jpg", "Kit Kat Club", "0", "//www.hoteldirect.co.uk/theatrebreaks/cabaret.htm", "Customer Score, 45 reviews", "Superb: 94%", "Cabaret", "London" ]; } $(function() { HD.Cookie.attachRecentlyViewed(); HD.Cookie.setLastViewed(hotelcookie); });
Cabaret Tickets and Hotel
Select:
1. Show >
2. Dates >
3. Hotel >
4. Rooms >
5. Seats >
6. Book
Prices include tickets plus hotel
Tickets + hotel fr £113 / person
Tickets + hotel fr £113 £101 / person
Your Hotel Direct credit:
Theatre details
Kit Kat Club
Kit Kat Club
Northumberland Avenue
London
WC2N 5DE
Directions:
(2mins) Follow Embankment Place right under the bridge; turn right onto Northumberland Avenue and you will see the theatre.
Tube:
Charing Cross station is 2 minute walk (212 metres)
Performances
| | Matinee | Evening |
| --- | --- | --- |
| Monday | | 7.30pm |
| Tuesday | | 7.30pm |
| Wednesday | 2.00pm | 7.30pm |
| Thursday | | 7.30pm |
| Friday | | 7.30pm |
| Saturday | 2.00pm | 7.30pm |
Show notes
Running time: 2 hours 45 minutes (incl. interval)
Booking from: 11 Dec 2023
Booking until: 28 Sep 2024
Why book with us?
No Booking fees. No Card fees
Buy tickets + hotel together to save more
Choose seat numbers & rooms before you book
We're in the UK!
No1 rated theatre site
Photographs
The Show
Set in Weimar Germany in 1930, Cabaret at the Kit Kat Klub brings Hal Prince's musical masterpiece to life in the West End.
Cabaret is the story of Clifford Bradshaw, a young novelist who journeys to Berlin in search of inspiration. Drawn to the seedy underbelly of the city, Clifford quickly discovers the Kit Kat Klub, a decadent cabaret club presided over by a sinister Master of Ceremonies. Clifford soon finds himself falling for Sally Bowles, the Kit Kat Klub's star performer, and their lives become increasingly entangled with the outcasts who frequent the club. But Berlin in the 1930s is a troubled place - behind everything, the Nazi Party is rising to power, and the denizens of the Kit Kat Klub are completely unaware of the horrors that are fast approaching.
Director Rebecca Frecknall commands a dazzlingly talented cast including Fra Fee, who appeared in Tom Hooper's 2012 adaptation of Les Miserables. The Kit Kat Klub has been brilliantly recreated in the Playhouse Theatre, allowing audiences to fully immerse themselves in this stunning musical experience.

History of Cabaret
Cabaret was adapted from a stage play, I Am a Camera, itself based on Christopher Isherwood's Goodbye to Berlin, a semi-autobiographical novel retelling Isherwood's own experiences in the Weimar Republic. When the play first opened on Broadway in 1966, audiences entered theatres to find that there was no overture, and that the curtain was already up, with a mirror reflecting their own image back at them - a significant departure from how musicals were typically staged at the time. This bold artistic decision paid off, the show was a critical and commercial success, and Cabaret remains one of the most popular and iconic musicals of all time.

Awards and What the Critics Say
Cabaret has been lauded by critics and showered with awards since its very first performance - its various Broadway runs have garnered a total of 12 Tony Awards over the years, and its London shows have won 3 Lawrence Olivier Awards. This unique, immersive West End revival, meanwhile, has won 7 Oliver Awards including Best Musical and Best Director, and was described as 'a stunning, breathlessly exciting theatrical happening' by Nick Curtis of the Evening Standard.

Why book London Theatre Tickets to see Cabaret?
As well as saving you money, booking a theatre break with Hotel Direct allows you peace of mind knowing your hotel and theatre are all handled in one package, so book your tickets for Cabaret today and come hear the music play!

Interesting Facts About Cabaret
Dame Judi Dench was the first person to portray Sally Bowles in the West End in 1968 - some critics have claimed she was the best actress to ever appear in the role. The 1993 West End run of Cabaret was directed by a young Sam Mendes, who would go on to direct and produce several award-winning films including Skyfall and 1917.

Cabaret audience reviews
"Brilliant"
5/11/2023
"Fantastic"
"worked well, reasonable price"
23/10/2023
"Cabaret - excellent. We were a bit late, worth getting there a bit earlier for immersive expereince. Cast were great, standard of singing/acting very high and show itself very engaging. Five 70 year old women thoroughly enjoyed it!"
"Fantastic show"
10/9/2023
"FANTASTIC"
24/8/2023
"Best show ever outstanding cast the atmosphere and location a must see."
7/7/2023
"A fantastic, atmospheric show with a great cast. Our seats in Dress Circle E17 & 18 gave us a good view of the whole performance and we loved that the musicians were almost opposite us in boxes overlooking the circular stage. Nothing but admiration for the whole production which offered an intimate, immersive experience. The Emcee`s performance was exceptional."
"Had a great stay at the thistle holborn hotel very welcoming and helpful. Breakfast was excellent"
1/7/2023
"Will be staying again and will recommend to family and freinds great location . Also thanks for the upgrade on our anniversary nice touch 128077;"
"Amazing"
25/2/2023
"A great show, it was amazing and we all wanted to stay and watch it again."
"Cabaret"
18/1/2023
"Absolutely brilliant. Would recommend this show highly."
Hotels are cheaper in your theatre break
See package price reductions on the next page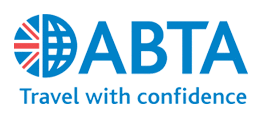 Cabaret
Kit Kat Club
Northumberland Avenue
London
WC2N 5DE
Closest Tube
Charing Cross station is 2 minute walk (212 metres)
Dear . Fantastic news! You have a credit of to spend against your next hotel booking. Hotel Direct has awarded this money back to you in thanks for your regular custom. We hope that you have an opportunity to enjoy this personal money-off offer very soon. T&Cs apply.