The Mousetrap Tickets and Hotel
Select:
1. Show >
2. Dates >
3. Hotel >
4. Rooms >
5. Seats >
6. Book
Prices include tickets plus hotel
Tickets + hotel fr £59 / person
Tickets + hotel fr £59 £53 / person
Your Hotel Direct credit:
Theatre details
St. Martin`s Theatre
St. Martin`s Theatre
West Street
London
WC2H 9NZ
Directions:
Exit Leicester Square station and turn right onto Charing Cross Road. Walk up Charing Cross Road. Take the 2nd right turn onto Litchfield Street. At the end of the road the St Martin`s Theatre is infront of you. This is approximately a 3 minute walk.
Performances
| | Matinee | Evening |
| --- | --- | --- |
| Monday | | 7.30pm |
| Tuesday | 3pm | 7.30pm |
| Wednesday | | 7.30pm |
| Thursday | | 7.30pm |
| Friday | | 7.30pm |
| Saturday | 4pm | 7.30pm |
Show notes
Running time: 2 hours 20 minutes
Booking from: 01 Dec 2021
Booking until: 28 Jan 2023
Age restrictions: Children aged 6 and under will not be permitted. Children 15 and under must be accompanied by an adult.
Why book with us?
No Booking fees. No Card fees
Buy tickets + hotel together to save more
Choose seat numbers & rooms before you book
We're in the UK!
No1 rated theatre site
Photographs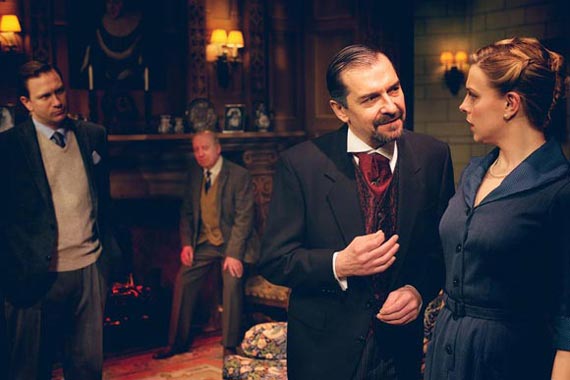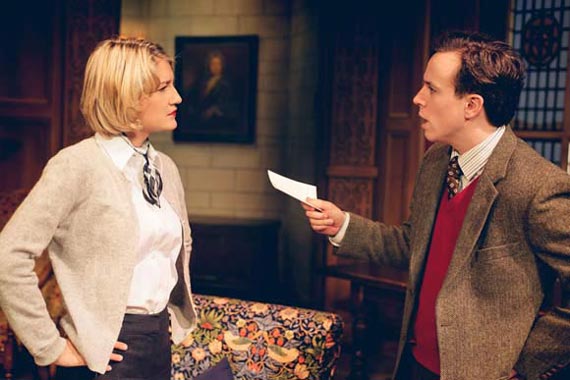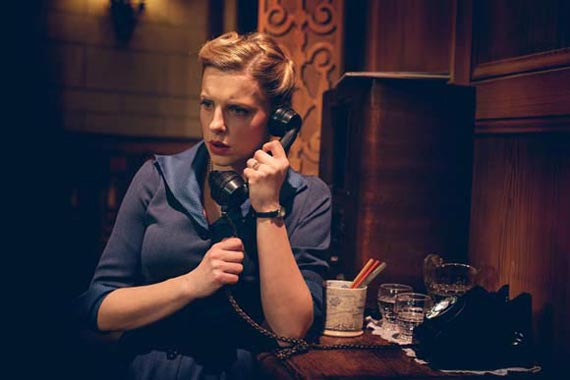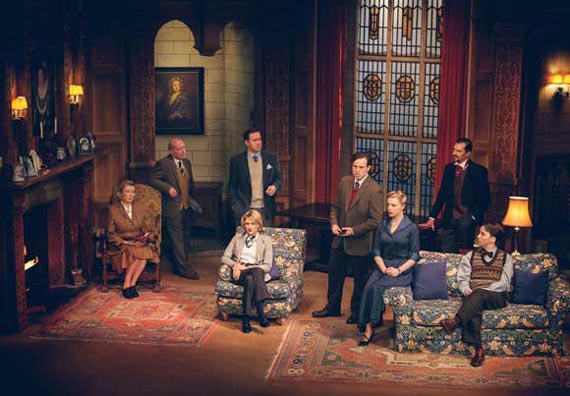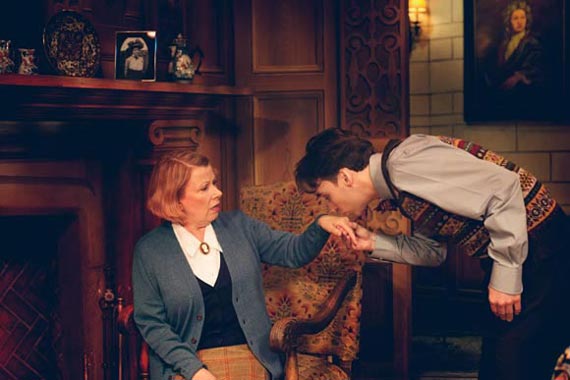 The Show
Agatha Christie's legendary whodunit is the world's longest running play, and is as popular as ever after more than 60 years in the West End.

The Mousetrap centres on a group of people gathered together in a remote country house, cut off by snow. It is then that they discover, to their horror, that there is a murderer in their midst. The question on everyone's lips, of course, is which one of them is the guilty party. Who can it be?

As one by one the suspicious characters reveal their sordid pasts until at the last, nerve shredding moment the identity and motive is finally revealed. You would think that audiences would know whodunit after such a long run, but even after more than half a century the classic thriller is still proving to keep people guessing until the last minute.

Agatha Christie has brilliantly created an atmosphere full of suspense, with an intricate plot where murder lurks around every corner and makes for an irresistible treat for amateur sleuths everywhere!

History of The Mousetrap
The Mousetrap began its life as a short radio broadcast on the 30th May 1947 called Three Blind Mice. The play is based on a short story, itself based on the original radio play that Christie asked not to be published, as long as it ran as a play in London's West End.

The show opened at the Ambassadors Theatre on 25th November 1952, before moving next door to the atmospheric St Martin's Theatre in 1974. On the 25th November 2012 The Mousetrap celebrated its 60th Birthday, having now been thrilling audiences around the world for as long as Queen Elizabeth II has been on the throne.

There are eight cast members in each performance, with over 400 actors having appeared in it over the years and Richard Attenborough playing the original Detective Sergeant Trotter.

Why book London theatre breaks to see The Mousetrap?
Even during the early years of the show, The Mousetrap quickly began the "thing to see and do" while in London, much like visiting Buckingham Palace, it became part of the London experience. Booking The Mousetrap as part of a Theatre Break means it's possible to save up to 50%, something even an amateur sleuth can conclude is a fantastic deal.

Interesting facts about The Mousetrap
During the show's run cast members have set a number of world records. David Raven appears in the Guinness Book of Records as the Most Durable Actor, after 4,575 performances as major Metcalfe and Nancy Seabrook spent a total of 15 record-breaking years working as an understudy.

During The Mousetrap's London run over 124 miles of shirts have been ironed and more than 426 tonnes of ice cream has been eaten by the audience members.

The Mousetrap audience reviews
"Obvious why it`s still running after 70 years"
14/5/2022
"A great timeless story, well performed. A joy to watch"
"Great"
11/4/2022
"We thoroughly enjoyed the show."
"Great show with very good actors"
8/3/2020
"Typical Agatha Christie drama with a great end"
"Great old fashioned fun"
21/2/2020
"Nice old style theatre, excellent play."
"Excellent show"
12/1/2020
"Excellent show in a beautiful theatre. Can see why it is still going strong. Fantastic seats"
"Timeless Who Dunnit"
7/12/2019
"Brilliant everything we hoped for, the secret is safe with us."
"The Mouse Trap"
27/10/2019
"Fantastic show, but I the show wishes to remain a secret so I can`t say any more."
"Excellent as one would expect from Agatha Christie"
20/10/2019
Dear . Fantastic news! You have a credit of to spend against your next hotel booking. Hotel Direct has awarded this money back to you in thanks for your regular custom. We hope that you have an opportunity to enjoy this personal money-off offer very soon. T&Cs apply.